Hits: 1408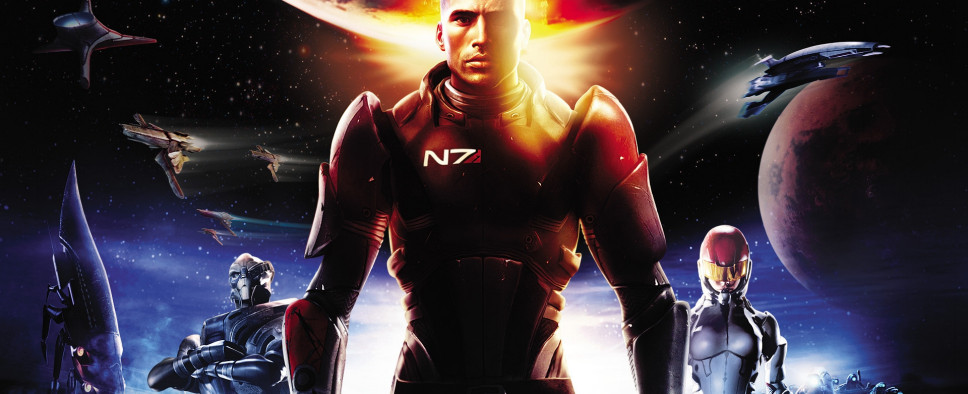 Every year on November 7th, BioWare celebrates its Mass Effect series with the so-called N7 Day. This time around, the planned festivities include some Mass Effect: Andromeda enhancements for Xbox One X, a Mass Effect-themed apparel giveaway, a fan-art competition, a new Mass Effect novel, and more.

There's also this celebratory video where BioWare's Mike Gamble and Casey Hudson offer a brief glimpse at the future of Mass Effect (without outright saying anything definitive, of course):
Some additional details:
Every year, N7 Day gives us an opportunity to celebrate the Mass Effect universe. Whether reminiscing about surviving the suicide mission, shooting bottles with Garrus, or whipping around Andromeda in the Tempest, we hope you'll celebrate with us. Here's what's on tap for this year:

What does N7 mean to you?

This year we ask: What does N7 mean to you? Our N7 Day video is a look back—and a glimpse at the future of Mass Effect. Watch and let us know what N7 means to you in the comments, on Twitter, Facebook, Instagram, with #N7Day.

Mass Effect: Andromeda Enhanced for Xbox One X

There's always something to play in the Mass Effect universe. We've been putting the finishing touches on a patch for Mass Effect: Andromeda on Xbox One that'll let you play in higher resolution, with full HDR. The patch is available now on Xbox Live.

New N7 Apparel & Giveaways from J!NX

We're excited to announce brand new Shepard-approved N7 apparel from J!NX, including a new hoodie, jacket, and N7 t-shirt. Check out the new collection here.

We'll also be giving away some hoodie and t-shirt prize packs on Twitter and Facebook, so keep your eyes peeled for a chance to win.

Mass Effect Fan Forge

In October, we kicked off an N7-themed competition with For Fans By Fans, where anyone could submit a Mass Effect design for a chance to have it turned into official merch with commission on sales.

Tons of incredible art was submitted, and now it's up for voting. Help us choose by rating your favorites until November 9.

Mass Effect: Annihilation

The quarian ark Keelah Si'yah sails toward the Andromeda galaxy, carrying 20,000 colonists from sundry races including drell, elcor, and batarians. Thirty years from their destination, a routine check reveals drell lying dead in their pods, and a deadly pathogen on board. Soon, the disease spreads to other species, and it quickly becomes clear that this is no accident—it's murder, and the perpetrator is still on board.

Discover the fate of the quarian ark with Mass Effect: Annihilation, available now from our friends over at Titan Books. We'll also be giving a couple copies away on Twitter and Facebook.