Hits: 714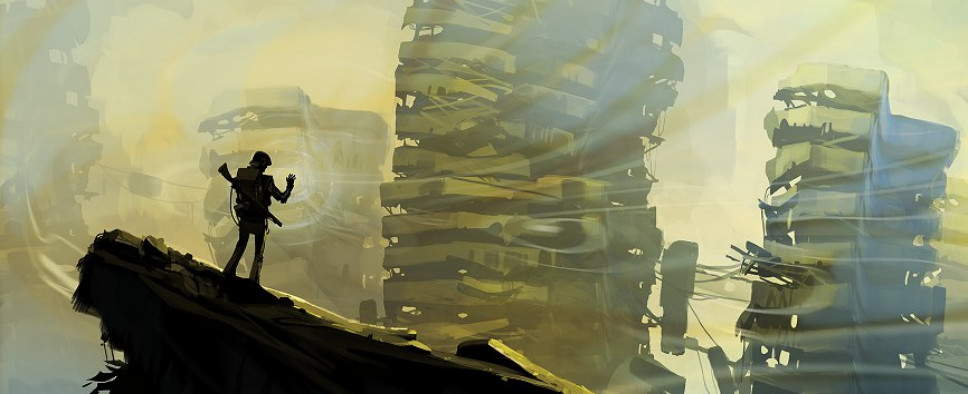 With $101,430 pledged and 5 more days to go, Dark Crystal Games' Kickstarter campaign for their post-apocalyptic RPG Encased has reached its initial funding goal and is now setting its sights on some additional stretch goals. The latest campaign update shares a new trailer and lists plenty of stretch goals to look forward to. Here's the trailer:
And here are some of the goals:
Thank you!

And we do want to express our sincere gratitude to our backers in these exact words. We are thrilled to be able to make Encased the RPG exactly as it was intended, with your help.

The Kickstarter campaign is taking a lot of energy and we are damned tired, but there's still about a week to go and we have tons of plans and ideas. What else can we include in the game to make it even better and more interesting? How will additional funds from this point on affect Encased?

That's what we'll cover in today's update!

$105 000 — The Fallen Fortress Encounter

Fascinating combat encounter where the player must defend a crashed bomber in the desert against a crowd of raiders. Read more about this event in one of our previous updates.

$110 000 — Interesting Free Play

Mode Encased won't end when the credits roll. Moreover, the post-completion Free Play Mode will get a number of interesting options, additional quests, events and dialogues. The game will also "remember" which ending the player achieved and the world will adjust accordingly.

$120 000 — Upgradable Mobile HQ

An auto-train buried in the sands will appear on the outskirts of the Dome. The hero will be able to capture and restore it, and use it as a mobile base of operations.

[...]

$160 000 — Mod Support

A good RPG often awakens the desire to continue or expand its story. Or write a completely new one. Such has been the case with the classic Fallout, as well as The Elder Scrolls series, and we hope the same will be true of Encased.

If we collect $160,000 or more, we will create a toolkit with a user-friendly interface to pass along to our players.

$210 000 — Narrative Voiceover

Encased has a lot of stories that could be even better if the "narrator" had a real voice. But we need your help with this.
On top of that, the previous update is fairly insightful as well. It covers the game's firearms, melee combat, grenades, and more, so be sure to check it out.