Hits: 804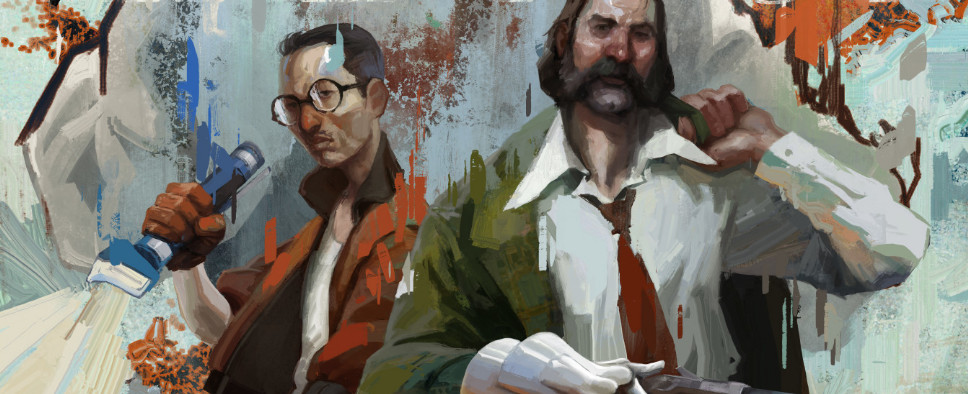 Disco Elysium, ZA/UM Studio's detective RPG that at one point was known as No Truce with the Furies, was showcased at multiple trade fairs this year, and this post on the game's website rounds up a good deal of media coverage from those events. If you've been following the game's development, you're probably familiar with a fair share of it already, but still, it's nice to have it all in one place.

And on top of that, the post also briefly mentions the game's nebulous release date, so click the link above for all the coverage, or read on to learn about a new trailer coming our way:
Hello everyone!

This week I'm here to do a round up of the amazing year we have had so far. It's been a whirlwind of working hard & travelling round the world and we still have a few months left! We'll be sharing some of the press we have received and most importantly what people thought of Disco Elysium.

We most recently returned from Birmingham in the UK after spending 4 days at EGX showing off the game. While we were there Writer Argo Tuulik & Lead Writer & Designer Robert Kurvitz took part in a panel "What happens when you're aiming to create the best RPG of all time?" hosted by Alex Wiltshire. If you didn't manage to catch it at EGX, or live on Twitch you can find a Youtube video below. Let us know what you think!

We also just wanted to say thank you to everyone who has taken the time to check out Disco Elysium. To everyone who writes about it, talks about it, shares all the articles about it, we couldn't do this without your support. Keep cheering us on to the finish line!

[...]

BUT WHAT ABOUT THE RELEASE DATE?

So many of you have been asking us if we have a release date, either online or in person at shows. We don't have a date for you just yet but I promise we're working hard on a new trailer and a big announcement to go along with it. We know you are all excited about when you can finally get your hands on Disco Elysium, we hope that it will be worth the wait.

Until next time!