Hits: 912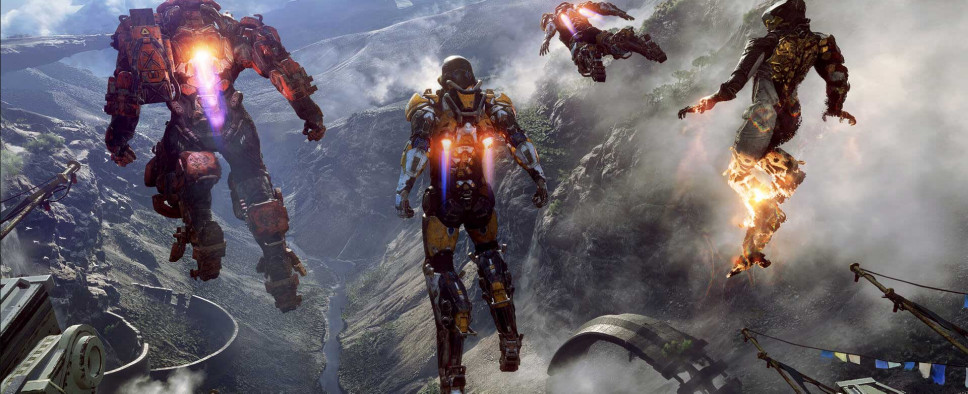 BioWare's Jon Warner, the game director on the studio's upcoming co-operative action-RPG Anthem, had a chat with GamesIndustry.biz during this year's Gamescom, where he mentioned how he thinks that a game like Anthem is not a departure for the studio that went from Baldur's Gate to Mass Effect, but instead it's the next step in its continued evolution. He also talked about Anthem's development, marketing, and the team working on the game. Here are a few paragraphs and you take it from there:
But speaking with GamesIndustry.biz at Gamescom this year, Anthem director Jon Warner said it has all the hallmarks of a BioWare game, but with expanded scope. Not only is it developed by the core team behind the Mass Effect trilogy, but the team has gradually expanded over the years, assimilating members from Dragon Age: Inquisition, and Mass Effect Andromeda.

"It's a true amalgamation of all our experiences and all of our game teams," says Warner.

Of course, that does little to dispel the notion that the studio known for character-driven experiences shaped by the player has been forced to kowtow to the industry's gradual move over to games-as-a-service.

While undoubtedly a business decision, given that EA has been instrumental in remodelling the industry this way, Warner expressed his excitement at the new opportunities presented by the shift, suggesting it doesn't necessarily represent a departure away from the status quo for BioWare.

"If you look at BioWare games on a spectrum, from Baldur's Gate to Neverwinter, and Jade Empire to Knights of the Old Republic, to Mass Effect and Dragon Age, you'll see that the games have always been about evolving our technique and storytelling... so the way that we look at it, Anthem is not a departure, it's the continued evolution of our craft and our technique," he says.

"I think once players get their hands on it and dive in they are going to find a world that is well realised and full of rich characters that you're going to want to get to know, and you'll be the hero of your own story, and honestly that is the heart and soul of a BioWare experience."