Hits: 1030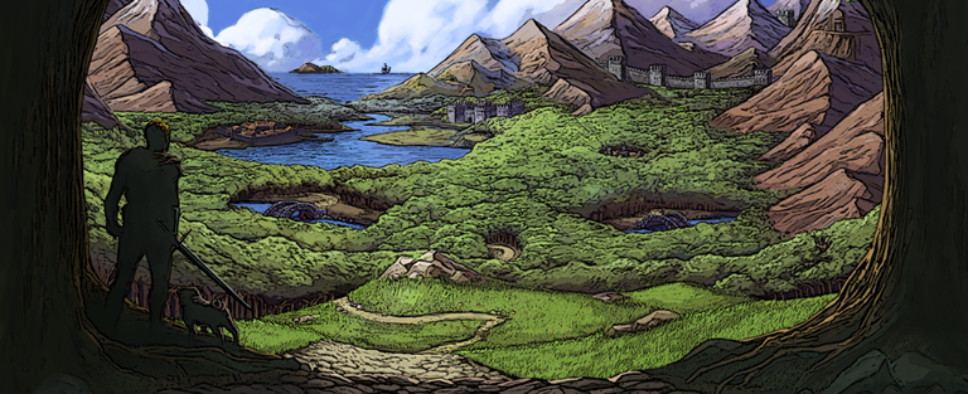 Unknown Realm: The Siege Perilous, an old-school RPG for PC and Commodore 64 from Stirring Dragon Games, has received a new post-funding Kickstarter update that lets us know the project is still alive and kicking. It also informs us that Megafounder, the platform previously used for the game's late backer program, is no longer in business and that the game's Megafounder backers should contact the team directly from now on.

The update also sends out an open call for artists who want a piece of their artwork to be featured as a painting in the game's museum. You can find detailed submission instructions in the update, and here's a quick overview:
Hello Backers!

Hope you're all enjoying your summer so far! We just wanted to post a quick update about a few pressing matters...

What Happened to Megafounder??

As most of you are aware, after our KS campaign ended, we opted to continue a limited campaign for those who couldn't back on Kickstarter (Paypal and non-credit card users, etc) using the crowdfunding platform, Megafounder. It appears that Megafounder is no longer in business. We cannot say for sure what is going on, only that the Megafounder website has been non-operational for several months and repeated attempts to reach the support team at MF have been unsuccessful. This means that we no longer have a way to update Megafounder backers.

Our solution is to set up an email list for Megafounder backers so we can mirror private Kickstarter updates to MF backers as well. Megafounder backers, you will be getting an email update from us soon that will include our last private update from last month – it will be sent out through Mailchimp, so check your spam folder if you don't see it in the next few days. If you backed the project on Megafounder and need to update the email address you used on Megafounder (since we have no other way to reach you!), please send us an email (hello[at]stirringdragon.games).

The good news is, we downloaded all of our backer data before the website went down, so there's no need to worry – we still have record of all your pledges, rewards, etc if you backed the project on Megafounder.

The Royal Museum (still) Wants 8-Bit Artists

As we discussed in our last update, we're accepting art submissions to be featured in the in-game Royal Museum. In Unknown Realm, the Royal Museum in the game will feature pixel paintings that can be examined up close. We thought it would be fun to fill these areas with some art from the Unknown Realm community.

[...]

In our last update, we wanted to give backers a chance to submit artwork first, but now we'd like to give other artists a chance to have their 8-bit art in the game, including non-backers! We'll continue to accept artwork submissions through July 20th so if you've been thinking about doing it, now's the time!