Hits: 909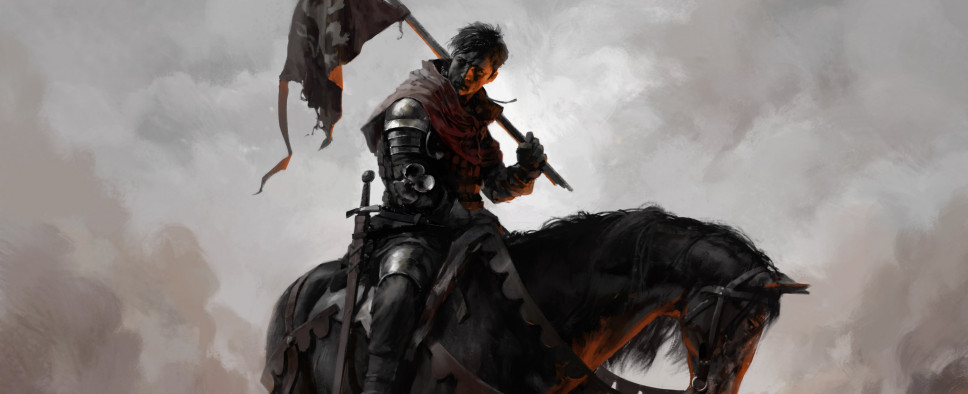 Kingdom Come: Deliverance, Warhorse Studios' take on a historical open world RPG, has recently received a new major update that brought along the difficulty-increasing Hardcore Mode, while the game's first piece of DLC, From the Ashes, got its own Steam page with a July release window. And now, we get a new video update where the game's developers talk about the new features and give us a proper release date for the DLC - July 5, 2018. Check it out:
The official newsletter has some additional details:
Dear Friends,

welcome to our latest community newsletter. We proudly announce the release of our new Hardcore Mode which is now available to download for free. We have also released the latest patch 1.6, which brings multiple improvements and will let you skip tutorials in the world of Kingdom Come: Deliverance. The new Video Update "From The Ashes DLC" teases the upcoming DLC "From The Ashes" which will be released on July 5th 2018 on all platforms.

Here is a breakdown of the latest updates:

Video Update – From The Ashes DLC
DLC From the Ashes coming July 5th!
Kingdom Come: Deliverance - Hardcore Mode
Patch 1.6 for all platforms - Out Now!

Video Update – From The Ashes DLC

An exciting new video update is here and this time you not only get Dan Vávra revealing new and exciting updates on Kingdom Come: Deliverance, but also Prokop Jirsa, Senior Designer of the upcoming DLC "From the Ashes". Prokop will give you the scoop on the new DLC features and details that you truly won't want to miss!

DLC From the Ashes coming July 5th!

The first DLC for Kingdom Come: Deliverance introduces an entirely new type of adventure! You have an opportunity to participate in the genesis of a new village from its very inception and experience first-hand what it was like to build a new settlement.

As a newly appointed bailiff you must decide what buildings to build, what people to bring and how to settle disputes. Each building is unique and comes with its own upgrades, requirements for materials and workforce, so you will face some difficult decisions.

A bailiff's lot is hard for sure but even he can enjoy some fun after a hard day's work. Get yourself one of the new horses available and take him for a ride, roll some dice against seasoned players in your new local tavern, match your skills against variously experienced opponents in your combat arena or just stay in and take it easy inside your own comfortable furnished house.

Bookmark our Steam page to get the DLC & check back for news, updates and more.

Kingdom Come: Deliverance - Hardcore mode

We've taken your feedback and have turned it into an ever more realistic and true survival RPG version of Kingdom Come: Deliverance, and we are very excited for our veteran fans (and newcomers) to dive right in!

A new game mode aimed at maximum immersion. Think of it more as a true survival RPG, where you will need to pay even closer attention to Henry's health, stamina, energy and nourishment even down to details such as his location/whereabouts. The HUD has been significantly altered and simplified. Map navigation and the compass have been reworked so that players must navigate using landmarks. Fast travel is disabled and overall survival (staying fed and rested) is a more difficult task to achieve. Combat is a lot more realistic and fair to your opponents. There are harsher penalties for using damaged items so regular upkeep on your equipment is a must. And because it's an understatement to say that public health in 1403 is not at its best, your existence will now be more troublesome due to the introduction of unusual perks, like Brittle Bones, Nightmares or Claustrophobia. You have to choose at least two that will stay with you for the whole game. Finishing the game with all the perks will unlock new achievements. The Hardcore Mode will surely test your skills and possibly your sanity too!

You'll want to go to Steam for more info and details.

Patch 1.6 for all platforms - Out Now!

With patch 1.6, we continue to make improvements to ensure your journey is as smooth as possible, so please be sure to check out the patch notes on Steam. As always, please keep the feedback coming on our forums, Steam, Reddit and Twitter.

One of the main additions will be music to your veteran ears: A "Disable tutorials" setting is now in the game options. We have heard you loud and clear on this one, so feel free to check this setting at your own convenience.