Hits: 3259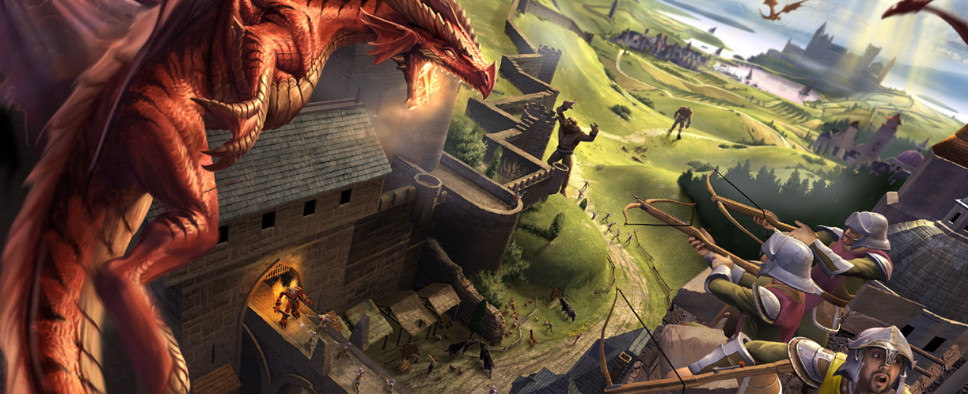 There's no Beamdog developer livestream this week, but instead we get this announcement informing us that Darkness over Daggerford, Ossian Studios' award winning premium module for Neverwinter Nights, is now available on Steam for $9.99 or your regional equivalent as a DLC for Neverwinter Nights: Enhanced Edition.

With over 25 hours of gameplay and plenty of miscellaneous additions, features, and enhancements, the module is essentially an expansion that can offer you a fresh Neverwinter Nights adventure if you're in the mood for one. Here's what Alan Miranda, CEO of Ossian Studios, has to say about this new release:
"Back in August of 2006, when we released Darkness over Daggerford for free to the Neverwinter community, it was with a certain level of bittersweet satisfaction. We had managed to create a great 25+ hour premium module for BioWare with a classic-style D&D story that took inspiration from the Baldur's Gate games, including world map exploration, beautiful areas, colourful characters, and an abundance of very original and intriguing sidequests. We took great pride in what we'd created, but when the premium mod program unexpectedly cancelled, Daggerford was never able to achieve the official game status it was intended to have.

Fortunately, over a decade later, Beamdog offered us the opportunity to release an enhanced version of Darkness over Daggerford as an official Neverwinter premium module. This remastered game has all we had aspired to have for an official Neverwinter Nights product, including new art and audio, and most importantly it incorporates a huge amount of improvements and fixes based on fan feedback and critiques of the original. We really are thrilled to release this definitive version of Darkness over Daggerford and hope fans enjoy playing it!"
We also get word of a new patch for NWN:EE that fixes plenty of bugs and issues. Check out the patch notes on the Beamblog.