Hits: 836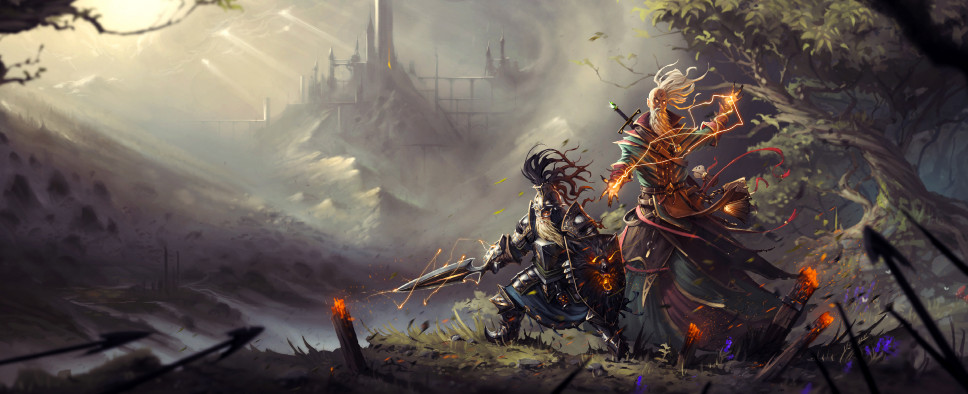 The console version of Larian Studios' Divinity: Original Sin II was announced at this year's PAX East. This follow-up Kickstarter update shows off some actual console gameplay with the customary radial menus and reworked journal and inventory screens. Here's Swen Vincke talking us through all of that:
And a few paragraphs about the new features:
PAX East

We're just back from PAX East, and our fans took to couch co-op like fire arrows to an oil surface. Since everyone was using split-screen and controllers, Swen took the opportunity to test a new build with some of the features coming to the console edition of Divinity: Original Sin 2.

Journal

Your feedback has always been invaluable to us, and we're still listening! Its safe to say that your number one request in Divinity: Original Sin 2 was for a better journal, so we've been hard at work on just that. Our new and improved journal still won't hold you by the hand, but it will be a more direct and useful tool.

We've shortened the text to make it clear what you are supposed to do.
We've split multiple paths within the same quest into subdivisions.
When the journal gives you map markers, you can now jump straight from that journal entry to the specific marker on the map screen.

Inventory

The second biggest request we've received is for better inventory management. While we began by looking for ways to tweak the system, we ultimately decided the best idea was to redo it from the ground up.

[...]

You'll soon be able to see your whole party's inventory at-a-glance, and we've also added multi-selecting. This will make it easier to bulk-select items to add to your wares or hand over to your teammates.
The update also reminds us about the recently announced vinyl soundtrack for the game and proudly displays Original Sin II's shiny Metacritic award. Check it out:
Let there be tunes!

We're also excited to say that the soundtrack to Divinity: Original Sin 2 is coming out on vinyl! Our wonderful composer Borislav Slavov's incredible soundtrack is coming on limited edition 180g double vinyl this month. The full soundtrack is out now on all streaming services (Spotify, Apple Music, etc.), and Bandcamp, too.

The vinyl is pressed on high quality 180 gram vinyl and comes in Audiophile Black, Red/Black Starburst, and Gold. It sounds beautiful, and this is definitely one for the collection. (Don't own a record player? Now might be a good time to invest in one). As an added bonus, the vinyl comes with the soundtrack's printed sheet music. If you've ever wanted to bard it up with one of Bobby's amazing tracks, now's your chance.

Metacritic

Finally, we were surprised by the arrival of an unexpected award this week - The Metacritic Award! Our Metacritic score represents the game's collected critical opinion. This award is given to titles that earned a score above 90, and DOS2 finished 2017 with a 93. It's a tremendous privilege, and we're very happy to have earned the distinction.

A large part of this journey started with the Kickstarter for the first Divinity: Original Sin, followed of course by this campaign for Divinity: Original Sin 2. To all our backers, thank you again for supporting us when our games were still little more than twinkles in our eyes. Your belief in us empowered our team to create something we can all share together.