Hits: 1045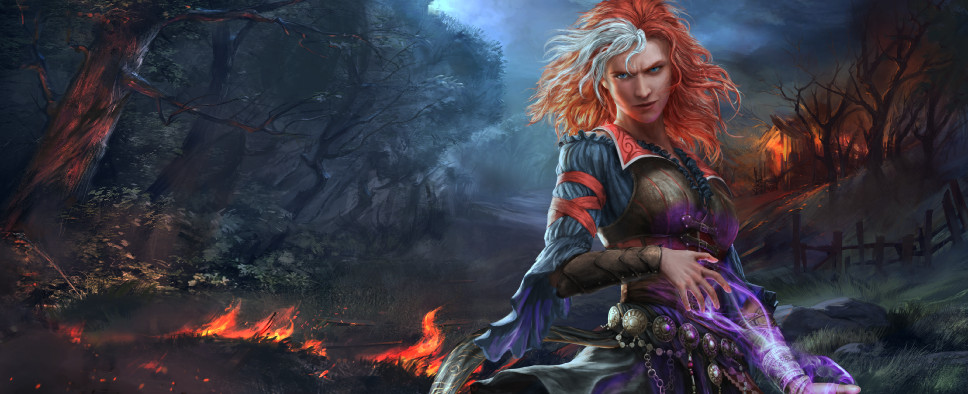 If, in addition to being an RPG enthusiast, you're also and audiophile, then you might be interested to know that Borislav Slavov's original soundtrack for Larian Studios' Divinity: Original Sin II will be released as a limited vinyl edition this April. You can pre-order a copy from Black Screen Records, or stream and buy to the digital version right here. Here are some details:
We're excited to announce that we've teamed up with Larian Studios to release Borislav Slavov's incredible soundtrack to Divinity: Original Sin 2 on limited edition 180g double vinyl this April. The full soundtrack is out now on all streaming services and Bandcamp, as well. You can stream / buy the digital soundtrack here: http://smarturl.it/dos2digital

The vinyl is pressed on high quality 180 gram vinyl, produced in Germany by Optimal Media and mastered for the format by our long-time collaborator Christian Bethge at RAMA Tonstudio (Dear Esther, Shadowrun: Hong Kong & Dragonfall, Another World, Earthworm Jim).

Music aficionados will enjoy three versions:

Remastered Original Soundtrack Ltd. Edition Red/Black Starburst Vinyl - a demon-enriched nietzschean foray into madness and chaos.
Remastered Original Soundtrack Ltd. Edition 180g Gold Vinyl - a non-traditional gold vinyl for people who believe everything is better in gold.
Remastered Original Soundtrack Audiophile Edition 180g - a traditional black vinyl for people who still believe colour kills sound quality.

The vinyl comes in a beautiful gatefold sleeve and is housed in full-coloured printed inner sleeves. Also included is a download code for the full digital album (42 tracks) and a 8 page piano score transcribed by the composer himself, for anyone itching to get their inner-Bard on.