Hits: 1626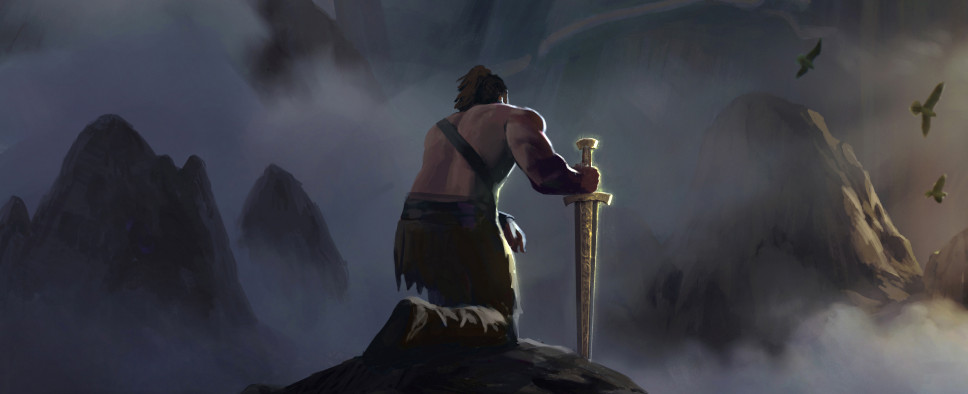 According to this developer blog post, Human Head Studios' upcoming action-RPG Rune: Ragnarok is no more and now it's just Rune. And because having two games in a series share the same name is too confusing but retroactively renaming an 18 year old game isn't, the original Rune now sports the "Classic" subtitle.

The blog post claims that this change happened due to the game growing in scope during development, but I'm more inclined to think that we have some fresh out of college marketing student armed with a briefcase full of ambition and a checklist of all the latest marketing tricks and trends to thank for this.

And on a more positive note, apart from the renaming announcement, we also get a couple of brief glimpses at the game's combat in its current Alpha state. And while the first one doesn't look that great, the second one is much closer to what one should expect from a Rune title. See for yourself:
And here's what the developers have to say about the title change:
When we announced Rune: Ragnarok in August, we were blown away by the initial response. Since then, the game and community have grown significantly, and because of this, we thought it was time for a change.

We now see Rune as lasting beyond Ragnarok and beyond the Nine Realms, so henceforth and forevermore Rune: Ragnarok will be called Rune. That's right – just Rune.

Wait! How do we talk about the glory of Rune (circa 2000)? In the spirit of renaming things, feel free to throw around Rune Classic to differentiate the games.

What does this mean? Well, nothing really except the game has gotten bigger. For now, the main storyline is the same – Ragnarok is still ripping apart the Nine Realms and spreading devastation throughout the lands. Meanwhile, Loki revels in the chaos he's caused and the destruction that's ensued.

Ragnarok will never end.