Hits: 4166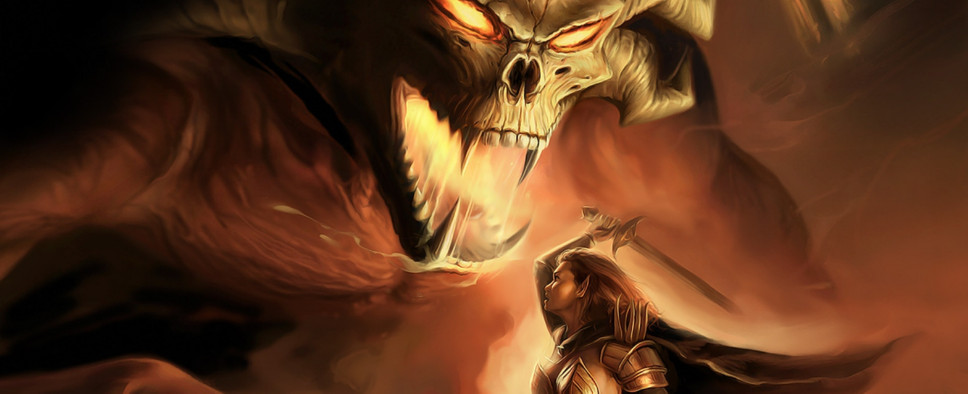 This Beamblog post is packed full of helpful links that can assist you in making an informed decision about whether or not purchasing the Enhanced Edition of Neverwinter Nights is the right thing for you. We're directed to a detailed FAQ section, a PDF with the release notes, the game's Steam page and the pre-order page on Beamdog's website. And if you pre-order the game right now, you'll enter a lottery of sorts that may grant you Early Access to the Enhanced Edition through a so-called Head Start program, if that's something you're interested in.

You can also check out the VOD of the announcement livestream and see the Enhanced Edition in action, while listening to Beamdog's Trent Oster and Phil Daigle talk about the enhancements and answer some questions from Twitch chat:
Here are some additional details:
What's included?

All the content of Neverwinter Nights Diamond Edition!

The original Neverwinter Nights campaign: Find yourself at the center of intrigue, betrayal, and dark magic in Neverwinter Nights. Journey through dangerous cities, monster filled dungeons and deep into uncharted wilderness in search of the cure for a cursed plague ravaging the city of Neverwinter.

Two expansion packs:

Shadows of Undrentide: Another adventure begins in Shadows of Undrentide! Charged by your master to recover four ancient artifacts, travel from the Silver Marches to unravel mysteries of a long-dead magical civilization.
Hordes of the Underdark: Continue the adventure started in Shadows of Undrentide and journey into the ever-more bizarre and hostile depths of Undermountain to challenge a gathering evil.

Three premium modules:
Discover over 40 hours of new stories, then go on to sample the hundreds of modules created by community members just like you.

Kingmaker
ShadowGuard
Witch's Wake

The Aurora Toolset: Build your own world full of unique monsters, items, traps, encounters, and settings, then share your creation with the rest of the Neverwinter Nights community. (Windows only)

Dungeon Master Client: Become the storyteller! Control monsters, creatures, and characters your players will meet over the course of an adventure.

Can't wait? Get a Head Start!

We'll be selecting lucky fans from the pre-order pool on Beamdog for the Head Start program. This is your chance to play NWN:EE, dust off old modules, and update your persistent world servers early! Getting ongoing feedback from experienced fans will help shape the future of Neverwinter Nights: Enhanced Edition, so let us know what you think!

What's new? Enhanced Features!

We've added an improved display that looks great on modern monitors. Your portrait, combat bar, inventory, and other UI elements now adjust in size based on your chosen resolution and you can select what size scaling you prefer. We've also added Advanced Graphics Options! The added pixel shaders and post-processing effects make for crisper, cleaner visuals. Now you can choose to enable contrast, vibrance, and depth of field options as you desire.

These new graphic options are open to modders, and we're already seeing lots of great content from our early testers. We've made an effort to ensure NWN:EE is backwards compatible! All your save games, modules, and mods from the original Neverwinter Nights work in the Enhanced Edition.

Check out this gallery of feature comparison screenshots.

And that's just the start!

Beamdog's team on this project is a mix of original developers and key members of the Neverwinter Nights community such as Bernhard Stöckner (AKA Niv) from Neverwinter Vault who have come together to curate important fan-requested improvements. Our goal is to support Neverwinter Nights players, storytellers, and modders with ongoing development.