Hits: 1031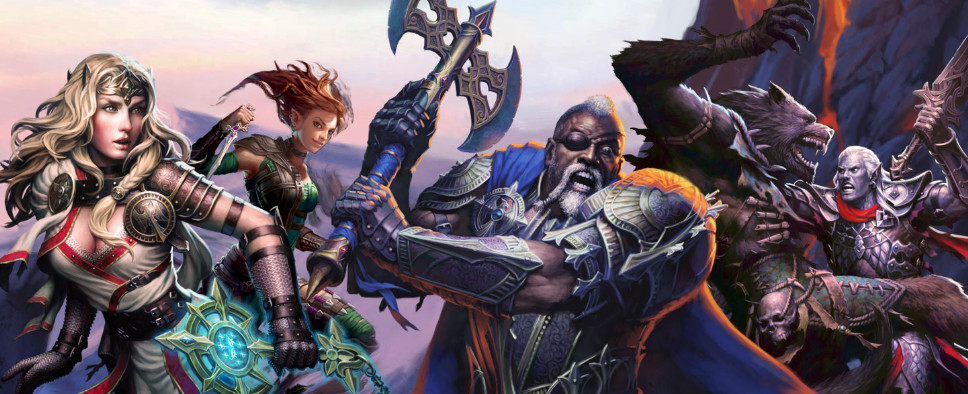 At times I question the decision to make Neverwinter, an action-packed fast-paced MMO the Dungeons & Dragons video game. Still, there's no denying that its storylines and expansions that closely mirror those of the official D&D adventures are a nice touch. The latest one of those, Tomb of Annihilation, set in the dangerous jungles of Chult, after recently being released on PC is now heading to PlayStation 4 and Xbox One, and is expected to get there on September 12, 2017.

Here are a couple of paragraphs from the announcement press release that explain what the Tomb of Annihilation adventure is all about:
A mysterious death curse rattles the Forgotten Realms, sending adventurers on a perilous journey to find its source somewhere within the jungles of Chult. Beginning September 12, players of the free-to-play Dungeons & Dragons MMORPG on Xbox One and PlayStation®4 will face new threats unlike any before in Neverwinter: Tomb of Annihilation. The new expansion runs alongside the current Tomb of Annihilation storyline from Dungeons & Dragons and includes a new jungle zone inhabited by dinosaurs, heroic encounters with undead, monster hunts with famed explorer Volothamp Geddarm and an expedition to discover the source of the death curse.

Port Nyanzaru greets adventurers arriving in Chult and offers a new social hub to trade with merchants, as well as a brief reprieve from the deadly jungles. Yuan-ti, the undead and vicious dinosaurs await those brave enough to enter the jungles and ruins of Chult. They must also face death itself as those around them fall without the ability to resurrect magically. The twelfth expansion to Neverwinter brings new end-game content including a Tomb of Annihilation campaign, high-end dungeon, monster hunts with the legendary Volo, and more. All with thrilling new rewards to strengthen adventurers against this strange new land.

Additional details about Neverwinter: Tomb of Annihilation can be found at PlayNeverwinter.com and will be detailed in a follow-up press release when the expansion launches on September 12.