Hits: 2553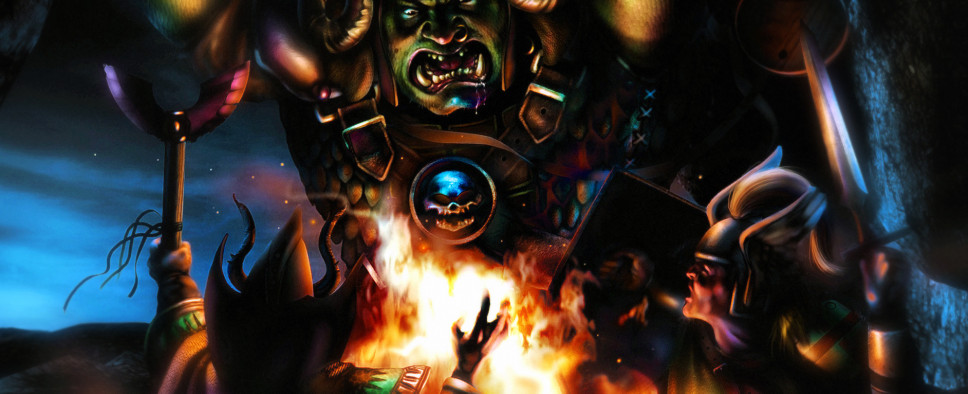 Now we're getting to the good stuff. The 4th part of IGN's top RPG list includes entries 21-40, with a fair share of must-have titles for such a list among them. Some examples:
Fallout - 38

Post-apocalyptic imagery is somewhat in vogue these days, and thus it's hard to imagine how startlingly original Fallout seemed back during its initial release. This was the age of high-fantasy RPGs that stayed close to Dungeons & Dragons rulesets, but drawing from the earlier RPG Wasteland, Fallout shook up that tendency with fears about radiation, ghoulish societies, and a landscape dotted with the rusty husks of 1950s-style cars and structures. It's serious stuff, in a way, but the whole adventure thrives on a sense of humor and pop-culture references that grant it an uncommon vitality even today.

Neverwinter Nights - 36

Neverwinter Nights spins a good Dungeons & Dragons yarn about a deadly plague and a nefarious cult, and it features one of composer Jeremy Soule's most memorable soundtracks prior to his famed work with Morrowind and Skyrim. But it's the dungeon tools for level creation that make Neverwinter Nights so influential and memorable, as they almost flawlessly allowed players to create their own dungeons and campaigns according to the pen-and-paper rules of Advanced Dungeons and Dragons. That was impressive in itself, but the inclusion of an excellent multiplayer system helped make Neverwinter Nights a smash hit.

Baldur's Gate - 35

Advanced Dungeons & Dragons laid the framework for many early digital RPGs, but by the time the '90s drew to a close, sticking faithfully to the conventions of the pen-and-paper version was starting to prove disastrous. But then a fledgling studio named BioWare shook the hallowed RPG property out of its slump. Baldur's Gate stunned players with an isometric version of the Forgotten Realms universe awash in vibrant colors and a landscape populated with memorable characters like hamster-loving Minsc, who'd beat you up if you put off helping him track down his partner for too long. A triumph of storytelling that presaged its superior successor, Baldur's Gate kicked off a renaissance of story-rich RPGs that we're arguably still living today.

Ultima IV: Quest of the Avatar - 32

Ultima IV: Quest of the Avatar is the video game as morality play. For perhaps the first time in computer RPG history, here was a game that wasn't about defeating a bad guy or unshackling the world from the yoke of evil, but rather about learning to embody eight virtues that made you a better person and thus an inspiration to the surrounding world. Kindheartedness, not battle prowess, is the true star here. This was revolutionary stuff at the time, and over three decades later, it remains so. Alas, it's a little rough to get into these days owing to its complexity and sluggish gameplay, but it remains a profound counterpoint to arguments that RPGs corrupt rather than correct.

The Elder Scrolls III: Morrowind - 21

The Elder Scrolls III: Morrowind wasn't just the first truly modern game in the long-running series, but the one that laid the foundation for all the ones to follow. A smart, action-dependent approach to leveling lets players build out their character naturally, rather than adjusting numbers in a stat menu. An abundance of quests and the freedom to carve out your own path in its world is almost overwhelming. Its visuals were technically impressive for the time and imaginatively stylish enough to hold up even today, making the island of Vvardenfell one of the most memorable settings in the series. But the wonder of Morrowind isn't a mere technical one. The huge scope and scale of Bethesda's vision, its overwhelming sense of awe and mystery, and the freedom found therein make it still worth a visit today.