Hits: 543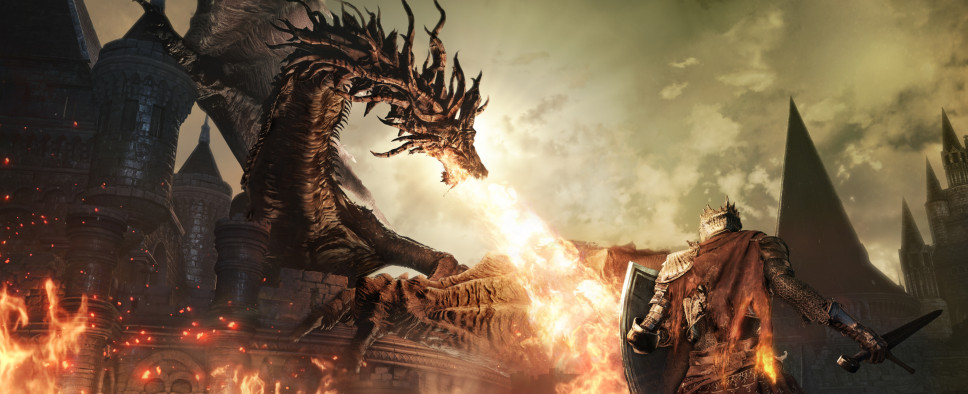 The Fire Fades Edition of Dark Souls III, that bundles all the game's DLCs into a single, complete package is now available for purchase across the platforms. This new release comes with a stylish trailer:




And now, the description:
Developed by renowned Japanese studio FROMSOFTWARE, DARK SOULS III: The Fire Fades Edition provides players with the complete DARK SOULS III experience. Players venture forth on a journey through Lothric with the series' trademark sword and sorcery combat and rewarding action-RPG gameplay. Reborn as the Champion of Ash, players travel to faraway lands to return the Lords of Cinder to their thrones in order to rekindle the fading fire that keeps the impending Age of Dark at bay. Through their journey players will meet crestfallen warriors, powerful sorcerers, dutiful knights, unsavory individuals, and a number of other characters who will help or hinder their progress across a vast and twisted interconnected world.

"DARK SOULS III: The Fire Fades Edition combines incredible content for a tremendous value," said Eric Hartness, Vice President of Marketing for BANDAI NAMCO Entertainment America Inc. "Making it a perfect opportunity for gamers who may have missed out on DARK SOULS III to join the adventure and see what all the critics and fans have been raving about."

DARK SOULS III: The Fire Fades Edition is rated "M" for mature by the ESRB, carries a MSRP of $49.99, and is available for the PlayStation 4 system and Xbox One.
You may have noticed the absence of the PC platform up there. I did too, despite hearing conflicting reports from other sources. So, after some digging, I've found out that this new edition is in fact available for the PC, but only through certain physical retailers. Going through the Steam forums, we can see claims that those physical versions come with a Steam key for the Deluxe Edition of the game. This introduces a pricing mess, considering the Deluxe Edition on Steam costs roughly $35 more than the retail or console versions of The Fire Fades Edition.

As such, your options if you want the complete Dark Souls III experience for the PC are either overpaying, finding a retail copy, or waiting. Be advised, as they say.