Hits: 791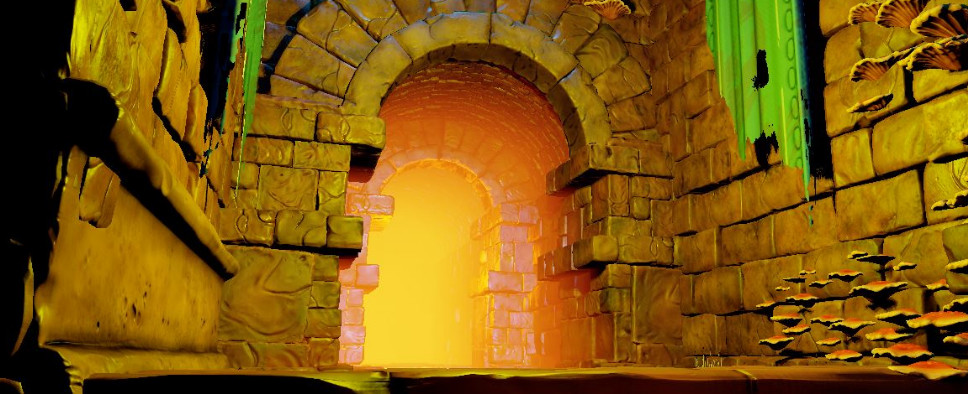 The February update on Underworld Ascendant's development is focused on the Lizard Men. We get two lengthy developer interviews about modeling and voicing the scaly creatures, along with screenshots and audio files. Here's a bit from one of them:
Can you walk us through the process of modeling the Lizard Man for Underworld Ascendant?

Since this was the first sentient character we've designed for the game, there was a lot of iteration and experimentation involved. We also wanted to find a good middle ground between the two major concepts that we'd shown in the backer poll some time ago: a design that was overtly lizard-like while also having the potential to appear intelligent and civilized.

Nate explored concepts via clay and I made a series of quick rough models in Zbrush that explored different proportions and features. A great tool during this process was Adobe's auto rigging tool Mixamo, which it allowed me to take these simple models and quickly get them moving so I could evaluate how their silhouettes looked in a variety of actions. I've included a small sampling of these experiments here, starting with a version inspired by our Blue Lizardman from the poll. From there we explored making him less chameleon and more iguana based, and you can see how he evolves from a more whimsical race to one with a build that can demonstrate equal amounts of strength, agility, and nobility.

Once Nate was happy with the overall forms of the lizardman, he did a drawover of the model's face to define the kind of scale treatment he was looking for.

From there I refined the hipoly model in Zbrush. This is also one of our first characters done in the "authored style," so there's a lot of experimentation involved at this stage as well.

I generally approach it stylistically as though I'm making a fantasy miniature (which I've sculpted about two hundred of while working for the board game company Greenbrier Games), but still allowing for more detail that I know would end up being lost on a 28mm scale figure.
On a more general note, the developers have to say this:
It's been a busy month, despite the best efforts of New England snowstorms to undermine progress.

As you know, we've shared several rounds of work-in-progress screens, footage, and prototypes, as part of our promise to give a deep look at the game development process. Recently our focus has been improving both our look and core gameplay of the game.

We've also been hard at work honing the Improvisation Engine — the bevy of tools that empower you to come up with your own creative solutions to problems — in an effort to make Underworld Ascendant the next step in player-authored gameplay. That's involved progress with combat, stealth, magic, in-world interactables, and AI.

There is a LOT that goes under the hood to make it all work. We're close to having something ready to share, but still need to do some further balance and polish.