Hits: 1673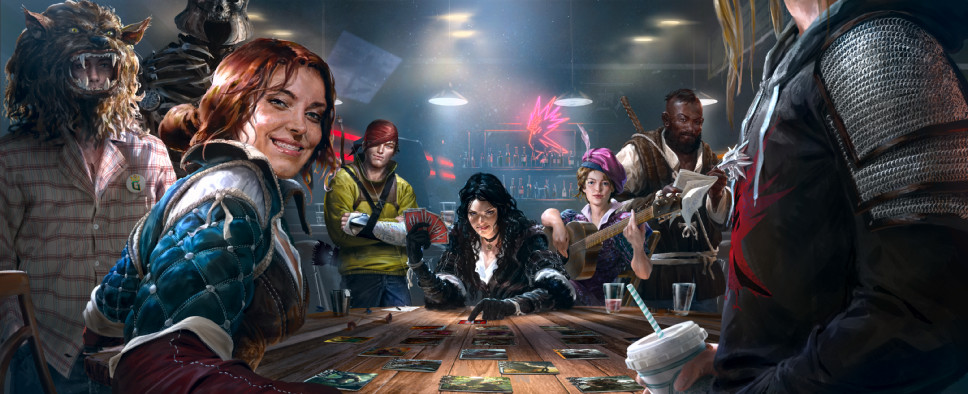 Following a "kill the servers" stress test and plenty of online buzz, CD Projekt RED has officially launched a closed beta testing campaign for both the PC and Xbox One versions of Gwent: The Witcher Card Game, their upcoming CCG set in the world of The Witcher. In addition to sending you over to a developer stream on Twitch for some eyes-on experience, I'll share two new gameplay videos that were sent over to us this afternoon:




Furthermore, we have the press release itself, which contains all of the pertinent details:
Closed Beta Launch - GWENT: The Witcher Card Game

CD PROJEKT RED, creators of The Witcher series of games, announce the start of the Closed Beta of GWENT: The Witcher Card Game.

"GWENT is an example of how the community can have actual impact on game developers. What we created as a part of The Witcher 3: Wild Hunt, is now, because of your involvement, a standalone game and a totally different experience that firmly stands on its own," says Marcin Momot, Senior Community Coordinator, CD PROJEKT RED. "The Closed Beta is another step in the process―you can now help us shape the game into something you can call your own," adds Momot.

Available on PC*, Xbox One**, and later PlayStation 4, the Closed Beta starts today. Gamers who signed up on playgwent.com can expect the first wave of invitation emails to arrive soon. Gamers who have not yet signed up can still do so by following this link. GWENT is an Xbox Play Anywhere title.

* The Windows 10 Universal Windows Platform version will be available later as part of the Closed Beta.

** GWENT Closed Beta is available as part of the Xbox One Game Preview program.

The initial Closed Beta build of GWENT is available in English, Polish, French, Russian, German, and Brazilian Portuguese. New game features are expected to be added during the tests.

Additional information about the game are available in the FAQ section of playgwent.com.