Hits: 1391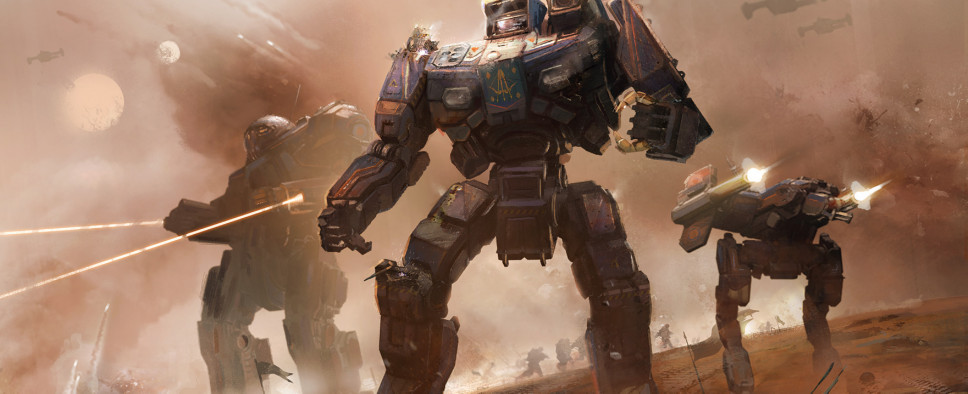 While we already shared the "Super-Pre-Alpha" gameplay footage for Battletech that Harebrained Schemes brought us last week, it's time to get up to speed on the updates flowing over on the game's Kickstarter campaign page since our last round-up. Updates #27, #28, #29, and #30 cover a variety of topics from campaign details to the shipment of backers' physical goods, while the most recent entry (Update #31) gives us a quick recap of the game's showing at GenCon and provides us with a cinematic teaser trailer:




And here's a bit from the latest update itself:
Wow, the last few weeks have been a whirlwind of nerves and activity and emotions... but it was all incredibly worth it to see everyone's excitement about the pre-alpha demo, both online and in-person at GenCon. We couldn't have asked for a warmer response -- it was fantastic to see longtime tabletop fans and new recruits alike respond with such enthusiasm to this first look at our game. Brian and Connor (below) even drove six hours -- at the last minute, after seeing our Kickstarter update last Wednesday night -- to come try out the demo at GenCon. (They loved it!)

...

Digital Backer Tiers Re-Opened

We've also re-opened a limited number of DIGITAL-ONLY Backer Tiers on our BackerKit page -- if you know anyone who missed the Kickstarter, let them know! And if you're a current Backer, but want to upgrade your Reward Tier to the $35, $50 (Beta Access), or $85 (Valhalla) Reward Tiers, just contact us via our website and we can process your upgrade.

Cinematic Sneak Peek

This is a short teaser that the art team cut together right before GenCon to loop on the TVs at the show. Now that we're back, we want to share it with you to give you a taste of what we're doing with the cinematics for the game.