Hits: 1224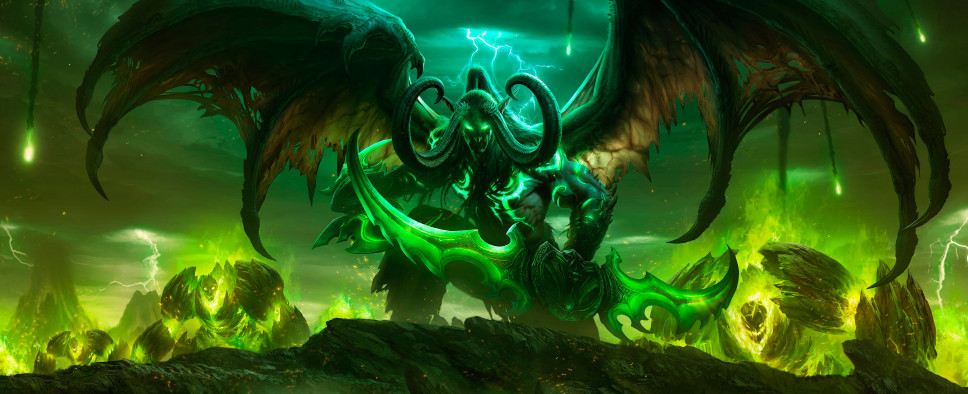 GameSpot recently chatted with World of Warcraft game director Tom Chilton and senior art director Chris Robinson about the venerable MMORPG's upcoming Legion expansion pack and some of what it will bring to the table for new and old players alike. The conversation is relatively short, but there aren't a whole lot of interviews for the add-on to go around, so we'll take what we can get:
Can you explain the process behind how the direction of a new expansion is decided? Where does it all start?

Chilton: It's a really long process. We started to concept Legion all the way back when we were wrapping up on Mists of Pandaria. We had this idea that Mists of Pandaria would lead into Warlords of Draenor, which would lead into Legion. Some of the earliest parts of the design of Legion were as far back as that, identifying what the core elements were.

Robinson: We're all fans too; I think that is the key to it. A lot of us started working on it since we've joined up until today. What's really cool about that process is that we can get into a room and talk about how this is not only an opportunity to not only push the story forward, but to experience a lot of the things that are part of our storyline that we as players want to see and do. It's actually a really awesome process where we get in a room and just start talking about where we're at, what tone did we set previously?

Mists of Pandaria just came out and it was tonally different with what's happening in the world and introducing a lot of new ideas that we hadn't had recently. Do we want to pull it back now to core fantasy, like Warlords of Draenor? Or do we kind of want to keep going in the other direction? We bounce it back and forth and question everything we're doing. Ultimately we figure out what is the best way that we as fans and players, and people working on it, want to continue telling that story.