Hits: 2141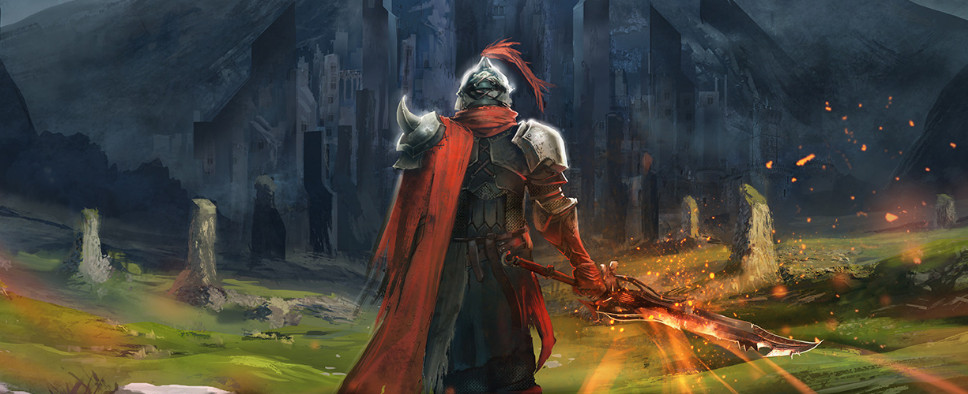 Wolcen: Lords of Mayhem, an action-RPG previously known as Umbra and funded via a crowd-funding campaign last year, is now available on Steam Early Access for $19.99/€19.99/£14.99. We'll start things off with the Early Access trailer:




Next, here's the press release:
ACTION RPG WOLCEN: LORDS OF MAYHEM RELEASES ON WINDOWS PC IN EARLY ALPHA ACCESS

Wolcen Studio's Open World Game Previously Titled Umbra Arrives on Steam Early Access

NICE, France March 24, 2016 Wolcen Studio, the independent game company formerly known as Solarfall Games, has released the open world action role-playing game Wolcen: Lords of Mayhem on Windows PC through Steam Early Access for $19.99.

At the launch of early alpha access, Wolcen: Lords of Mayhem successfully crowdfunded by over 11,000 Kickstarter backers as Umbra will introduce players to the fundamentals of its lore, hack-and-slash gameplay and progression systems. Players who enter the game now will get to explore large segments of its expansive open world, with environments designed for elemental interaction and destruction. New characters can develop without class limitations, and there are already tons of loot, weapons, armor, potions and spells to discover.

Over time, the team will progressively add new features that evolve the core experience of Wolcen: Lords of Mayhem with feedback from the community. Players can expect to use one of the game's most exciting combat mechanics Apocalyptic Form in the near future, letting characters develop distinct special abilities and appearances based on individual play style. As alpha moves forward, the game will grow even further with a full co-op mode, advanced weapon and armor crafting, player housing, and the ability to transform player houses into challenging dungeons that can be shared with the community.

Set in a dystopian land of fantasy and intrigue, Wolcen: Lords of Mayhem follows a former army officer and fugitive, on the run from authorities after mysteriously acquiring magical powers. In order to uncover the secrets behind the evil corrupting the realm, players will have to battle against the dangers that lay in its darkest depths.

For more information on Wolcen: Lords of Mayhem as development progresses, please follow the game on Facebook and Twitter.

About Wolcen Studio

Wolcen Studio is an independent video game developer located in Nice, France, dedicated to developing deep and rich action RPGs. Wolcen Studio works in partnership with Crytek and specializes in the use of CRYENGINE for game development. Wolcen: Lords of Mayhem is the first title developed by Wolcen Studio and is planned to be distributed on PC and consoles.

What this means in practice, according to the developers, is that we can expect around 5 hours of gameplay with this current day-1 release, with updates coming at least every two weeks:
you can expect at least 5 hours of non repetitive gameplay at day 1, and of course, we plan to update the game at least every two weeks.

The final title should be a full-featured open-world action-RPG with destroyable environments, randomized dungeons, a housing system, and modding support. However, considering the small amount of content offered with this release, it looks like it might take quite a while before the developers reach those lofty goals.
Note that, while the Steam Early Access version is only available on Windows operating systems, the final title should be available on both Windows and Linux. I have to admit that I'm very surprised by how barren this early release seems to be. I'd expect the team to have been in full production for a little less than a year, so obviously there's a lot of work ahead of them, but I do wonder whether it's a good idea to release the game with so little content and so early.