Hits: 3044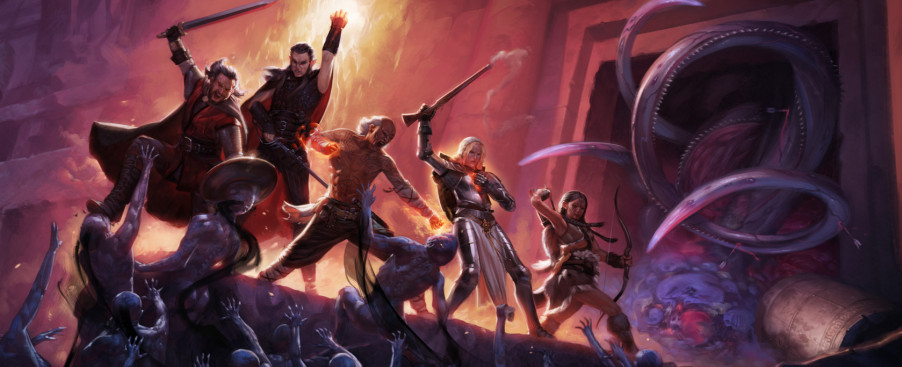 A new post-funding update for Pillars of Eternity's Kickstarter campaign has been released. This update, the 106th major one and 108th in total, includes a shoutout for Tyranny, the new project based on Pillars of Eternity technology that Obsidian announced at GDC, a link to the slides of Josh Sawyer's attribute tuning GDC talk, and announces the full release of update 3.02 for the game, which is currently live on Steam and should be live shortly on GOG and Origin:
Pillars of Eternity Update 3.02

Today is the release of our latest game Update, 3.02. It is currently live on Steam and will be up on GoG and Origin within a day. This Update contains hundreds of great fixes and, if you haven't played Pillars in a while, it's a great time to jump back in.

Here are some of the major fixes:

Fixed an issue where some player's game would reset after completing The White March - Part I.
Fixed an issue where some players couldn't activate the White Forge or enter Durgan's Battery.
Fixed an issue with the final Eyeless Scripted Interaction becoming stuck if you selected yourself.
Fixed an issue where some players would get stuck at the Caed Nua End Slide.
Fixed multiple issues where some players received black screens on load/transitioning.

For the full notes please head over to the Obsidian Forums and check them out.