Hits: 1183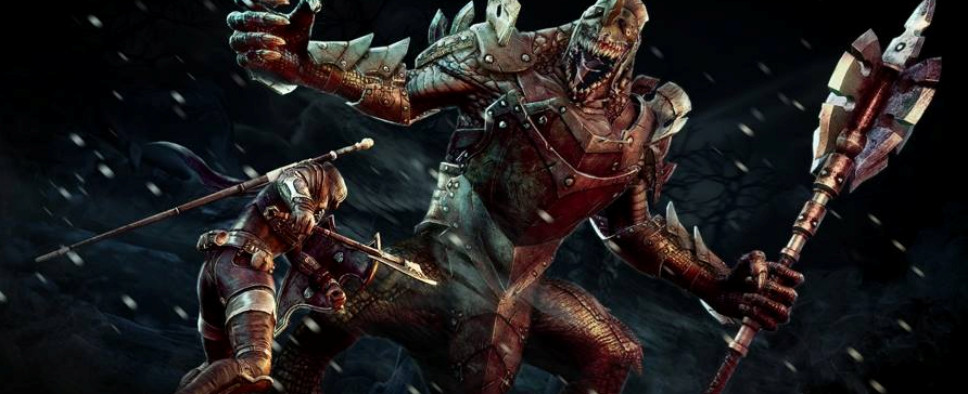 Having enjoyed success on both mobile and PC since 2013, 505 Games has teamed up with Forge Reply to bring their interactive adventure/RPG Joe Dever's Lone Wolf to the Xbox One. This one is based on the popular series of books that debuted back in the 1980s, and it certainly looks solid in the graphics department based on the launch trailer:




The console edition includes the enhancements present in the HD Remastered version on PC and contains all four acts, though it doesn't sound like there are any new refinements if you already own it on one of the other platforms:
Lone Wolf is back in video game form with a brand-new story, a deep combat system, stunning graphics and much more!

Acclaimed author Joe Dever played an active role in the development of the game and his new narrative follows on from his classic 1980's gamebook, shedding a new light on Lone Wolf's world, Magnamund!

The Console Edition includes all 4 acts of the story. Are you ready to write your own destiny?

â–ª A brand-new adventure written by Joe Dever, with a deep and dark redesign of Lone Wolf, his world and his enemies.
â–ª A real medieval tome with hand-drawn illustrations.
â–ª Create your character and try out different combinations of Kai Disciplines, traits and gear.
â–ª Write your own story through multiple choices.
â–ª A real combat system, where your prowess really counts no random number table or dice to throw!
â–ª Wield Lone Wolf's signature weapon, the Sommerswerd!
â–ª Play again, make different choices and explore new paths and fighting styles!

For Sommerlund and the Kai!
Has anyone tried this one out yet?  If so, let us know what you think.