Hits: 1487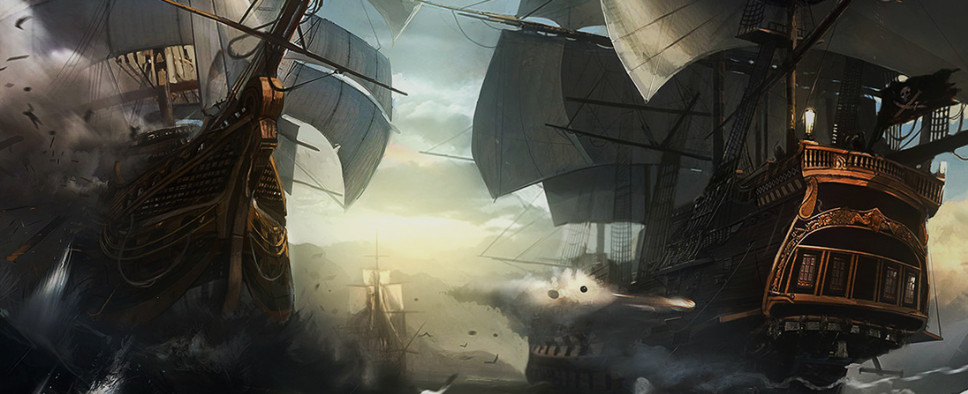 TopWare Interactive has set their sights on November 20th as the day that their Raven's Cry re-release, similarly titled Vendetta: Curse of Raven's Cry, will be made available across digital download services for PC, Mac, Linux, and SteamOS.  At least one console will be getting the RPG early next year, though no further specifics are mentioned:
TopWare Interactive has published a release date for Vendetta: Curse of Raven's Cry

+++ Vendetta: Curse of Raven's Cry to arrive on the 20th of November +++

Karlsruhe, November 2nd, 2015 Pirates! Whispered rumors spread faster in the Caribbean than scurvy on the seven seas. Today we received an urgent warning, and its contents have been confirmed; anti-hero Christopher Raven and his deadly crew have been sighted spreading fear and violence across the open world of the Caribbean in the upcoming action-adventure RPG, Vendetta: Curse of Raven's Cry!

Vendetta: Curse of Raven's Cry takes players on an epic adventure featuring the dread pirate Captain Christopher Raven as he scours the Caribbean on a quest for revenge. Cut, sail, slash and shoot your way across the Antilles, from pirate hideouts to unexplored savage islands and sprawling plantations. Make choices ranging from the moral to the monstrous, while you walk the razor's edge between gaining your revenge and becoming the very thing you're hunting.

With over 50 hours of playing time, 120 minutes of cinematic video recordings and new quests and voice-over work, Christopher Raven's ship is loaded for war like never before. Don't worry, Christopher Raven will leave no brother of the coast behind! Those who took to the seas with Christopher in Raven's Cry will receive a free upgrade to Vendetta: Curse of Raven's Cry from the Captain himself.

New features in Vendetta: Curse of Raven's Cry:

- Scores of new characters and more than 200 side-quests enrich the gaming experience, while existing quests have been extended and enhanced.
- Locations have been polished and enhanced with improved optics; from flora & fauna to the new (dangerous) wildlife lurking on the shores and in the jungles of the Caribbean.
- Numerous items have been added, including new equipment that affects game-play, like hats, amulets and a variety of new weapons.
- The combat system has been enhanced, from Christopher Raven's fighting techniques to his opponent's behavior, both in and out of combat.
- A new reward system has been integrated into the game-play and combat.
- Sea adventures have been optimized with new upgrades and a new free-sailing mode has been added.
- An advanced and optimized trade and economic system with numerous new distributors and negotiable items have been implemented.
- Shaman skills allow the brewing of powerful potions and tinctures.
- Ship personalization and customization has been overhauled, thanks to new figureheads, different colored sails, and new hull colors.
- New videos and cut-scenes have been added using facial motion capture technology.
- A more streamlined and accessible quest log and help system has been added, including notifiers for quest difficulty and an overhauled quest interface.
- New game achievements document the progress of your achievements and accomplishments.
- Completely new English voice recordings and lip-synching.

The digital release of Vendetta: Curse of Raven's Cry will be available on the 20th of November, 2015 for PC, Mac, Linux and SteamOS in both Standard and Digital Deluxe Editions. A retail and console version is scheduled for release in Q1 2016.