Hits: 1719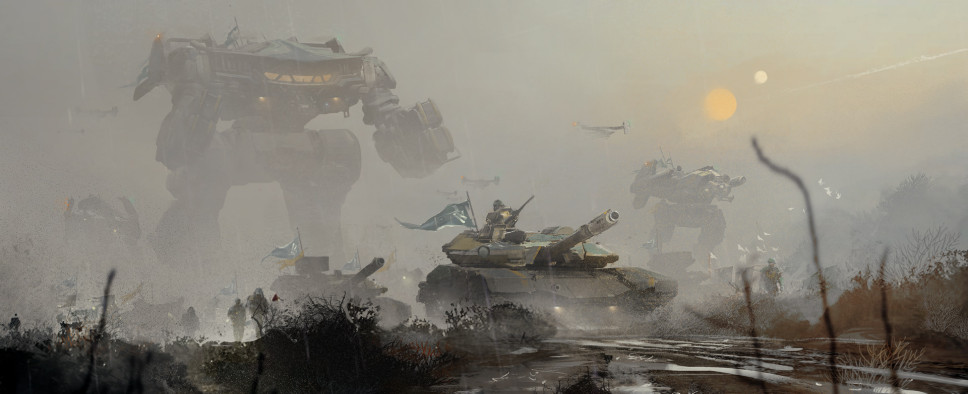 Even after the campaign's amazing start yesterday, I'm still surprised by the fact that the BattleTech Kickstarter managed to reach its $1 million stretch goal for a full single-player campaign today. It's not particularly surprising, then, that the first updates for the campaign, update 1 and update 2, focus mostly on celebrating the results, rather than offering any new info.
We do, however, learn about the minor stretch goals between the $1 million and $1.85 million "Stages" 2 and 3 of development, which will include cinematic transitions, origin stories for the player character, voice acting, and more:
The Global BattleTech Community has spoken with one voice and affirmed that BattleTech is more than just big stompy robots battling it out. It's a dynamic, centuries-spanning science fiction setting filled with intrigue and cutthroat politics - a fertile environment for rich storytelling. And thanks to your efforts, the Single Player Story Campaign is a reality. We thank you.

Now, MechWarriors, it's ONWARD towards our next major objective: STAGE 3 - The Extended Mercenary Campaign!

As you will see, we have added several key targets on our march to STAGE 3.

$1,100,000 - Cinematic Transitions: We'll add short cutscenes for various events in game - such as deploying your forces to the battlefield - and for key moments in the single-player story.
$1,200,000 - Player-Character Origin Stories: In BATTLETECH, you'll create your own mercenary character to star in the story. If we hit this funding level, you'll be able to choose one of six origin stories for your mercenary commander's career. Are you the only heir of a once noble family that has since fallen from favor? The bastard child of a famous MechWarrior? You decide.
$1,350,000 - Voice Acting: We'll record a cast of talented voice actors to act as your advisers, provide mission briefings, and record battlefield emotes. We'll also add voice acting to the animatics for important moments in the story.
$1,550,000: 3D MechWarrior Portrait Customization: We'll build a complete 3D portrait customization system for you to customize the look of both your MechWarriors and your own Mercenary commander.

And how do we reach our STAGE 3 objective? Together.