Hits: 3096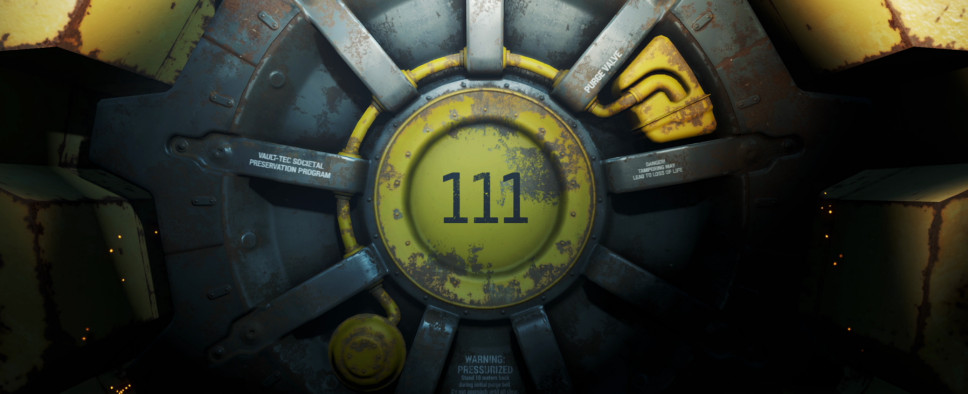 While the official reveal will happen in about 30 minutes, it looks like Bethesda's Fallout 4 website accidentally went live early before being pulled down. The website apparently included references to pre-ordering for PC, PlayStation 4 and Xbox One versions of the game, an early screenshot for the game, and a gameplay footage video on YouTube that is currently hidden. More low-quality screengrabs from the video preview can be found on NeoGAF.
As for what we learned: yes, the title is called Fallout 4 and seems to follow closely in the footsteps of Fallout 3 as far as gameplay format and graphical style go (the game seems less monotonous in terms of color palette, though). The graphical fidelity level on display in the screenshot I linked is a bit below what I was hoping for, but I can't say it's below my expectations, and it's certainly a consistent leap beyond what Skyrim offered. Overall, I can't say there is any surprise here, but what I can say is that it's good to finally have a few concrete details.
Look forward for an update when the title is officially revealed in about half an hour, and we'll have more information and assets to scrutinize.
Update: Here's the official trailer for the title, which seems to hint at a break from Bethesda's tradition, a voiced protagonist:
Update 2: And here's the official press release:
BETHESDA SOFTWORKS ANNOUNCES FALLOUT 4

World's Most Anticipated Game in Development at Bethesda Game Studios

Full Details to be Unveiled on June 14th at Bethesda's E3 Showcase

June 3, 2015 (Rockville, MD) Bethesda Softworks®, a ZeniMax® Media company, today confirmed the upcoming global release of Fallout® 4, the next generation of open-world gaming. The world premiere of the game will take place during Bethesda's E3 Showcase being held at the Dolby Theatre in Hollywood, California on June 14th beginning at 7pm PST, and streamed live around the world via Twitch and YouTube.

Fallout 4 is being developed for Xbox One, PlayStation® 4 computer entertainment system and PC by award-winning Bethesda Game Studios® under the direction of Todd Howard. This eagerly-awaited game is the follow up to the 2008 '˜Game of the Year', Fallout® 3, and the first title from the world-renowned studio since the release of their global phenomenon and 2011 '˜Game of the Year', The Elder Scrolls V: Skyrim®.

(We know what this game means to everyone,) said Game Director, Todd Howard, (The time and technology have allowed us to be more ambitious than ever. We've never been more excited about a game, and we can't wait to share it.)

The game's official trailer, created in-game at Bethesda Game Studios, can be viewed at: www.fallout4.com.

Fallout 4 has not yet been rated by the ESRB.