Hits: 1429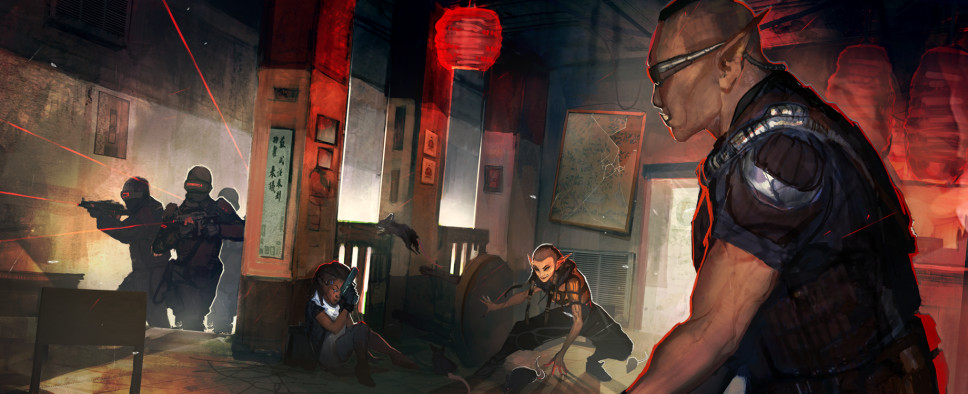 The latest Kickstarter update for Shadowrun: Hong Kong unveiled a new $1 million stretch goal: an optional mini-campaign that will take place after the main Shadowrun: Hong Kong adventure, and will be released near the end of the year. This mini-campaign, which should take about 4 to 5 hours to complete, will be aimed at high-level runners, potentially including a character that successfully completed the main Hong Kong campaign:
We have our plans set for the story we want to tell in Shadowrun: Hong Kong, but if we're lucky enough to reach the enormous sum of $1,000,000, we're gonna create an additional 4-5 hour Shadows of Hong Kong Mini-Campaign that takes place after the SR:HK story ends. Not only that, the Shadows of Hong Kong Mini-Campaign will allow you to IMPORT your high-karma Hong Kong character for a challenge only a prime runner could accept.

The Shadows of Hong Kong Mini-Campaign will come out sometime before the end of 2015 and will be free to Backers at the $15 pledge level and up. And you'll receive as many copies of the Mini-Campaign as you are eligible for at your reward level. For example, if you get 3 copies of Shadowrun: Hong Kong at the $150 level, you'll also get 3 copies of the Mini-Campaign.

In addition to this mini-campaign stretch goal, Harebrained Schemes announced that backers who have pledged at the $35 tier and above will receive a number of extra rewards: a commentary audio track and two digital posters.