Hits: 3947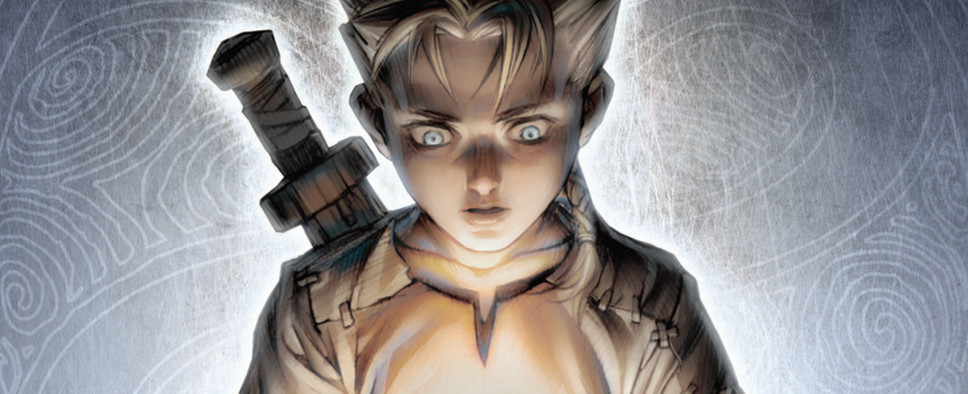 Eurogamer's Wesley Yin Poole has penned a fairly lengthy interview/feature on the Fable series based on a visit to the Lionhead offices. There's a lot to cover, so I'm going to focus on their current projects for my quote:
Ted says that in July 2012, after work on Fable: The Journey was complete, the studio found itself in the strange position of having some time to consider its next move. Coincidentally, Lionhead's second Creative Day (the first spawned Fable Heroes, which Ted also led development on) was approaching. He thought it would be an appropriate time to pitch a remake of the original Fable. Using Unreal, it wasn't long before a working prototype was up and running. All of a sudden, around 25 people were involved. The game was presented on a huge cinema screen at Guildford Odeon. The reaction was positive.

Ted wrote a short design document which included the features he wanted to add, such as Achievements and SmartGlass integration. Producer Craig Oman helped pitch it to the leadership team, and, with the sales forecast showing the right numbers, the green light was shone.

"It just felt like the right time, didn't it?" Ted says. "We were approaching the 10 year anniversary. Halo Anniversary had come out and really set the bar high and done a fantastic job. When you think of the original Xbox, you think of Halo and Fable. They're the two Microsoft games that stand out.

"There's this lovely nostalgic trip. It takes you back to 10 years ago and all the things that were happening back on the original Xbox. And when we got that reception from everyone internally, it was just a buzz. It felt exciting. It was a great time." Now, nearly a year and a half after that Creative Day, Fable Anniversary has gone gold.

Thoughts inevitably turn to Fable Legends, the Xbox One exclusive announced at Gamescom last year. It's obvious it's a very different Fable game. It's not Fable 4, for a start, as many had thought it would be. Nor is it yet another single-player Fable role-playing game. It's set 400 years before Fable 1 and has four-player co-op. The point, it seems, is multiplayer.

Even though its development began before current studio boss John Needham arrived in May 2013, Fable Legends represents the future of Lionhead and the vision the former MMO specialist has for the studio.

"Our vision - and it's rather corporatey - is to connect the world with fantastic games," Needham tells me in his office. "That's the lens we look at everything through. Connected experiences, games as a service - that's where we're pivoting the studio.

"It's taking what's made Fable great and modernising it and adding online features to it and making it a living and breathing service."

"It's the capability of the Xbox One," he continues, explaining why connected experiences are so important. "All of the cloud services available to us and the online features we can build around that, that will connect players. A connected experience just brings you closer to the product, right, because you have shared experiences with your friends in-game, and it adds an engagement layer people expect these days. Most of your game experiences are connected, if you think about it."

And apparently the devs are working on non-Fable games too, though they don't really elaborate beyond that:
In an interview with Eurogamer, Lionhead boss John Needham said that while Lionhead was "primarily" the Fable studio, "we're working on other games, too."

"We're working on other different sorts of games as well that we're not talking about right now and won't be Fable-esque," he said.