Hits: 3017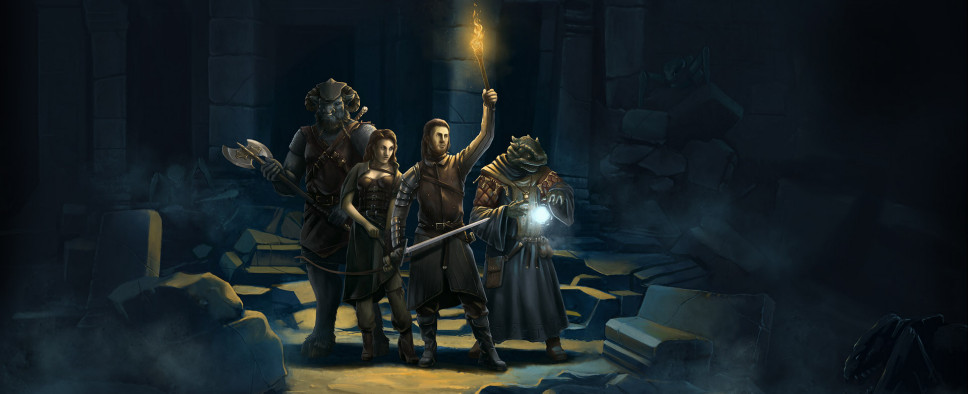 Fresh off the success of Nuka Break's two seasons, the Wayside Creations team have launched a Kickstarter campaign for a live action series based on the Legend of Grimrock universe, aptly called "Legend of Grimrock: The Series". Not only are the Almost Human Games developers fully on board, but should the team reach their $100,000 goal they'll also enlist the help of Obsidian's Chris Avellone to pen the script.
After finishing Nuka Break, we reached out to Almost Human, the creators of the independently-developed game Legend of Grimrock. We were captivated by the storyline and design, and believe it is a perfect fit for our fans. We were also inspired by Almost Human's success story even though conventional wisdom suggests there's no market for an old school game like Legend of Grimrock, the Finnish indie team created their dream project anyway, and it was a hit. The Finnish creators are just as excited as we are to see their universe come to life in a new way.

The Legend of Grimrock live-action series will be directed by Vincent Talenti, who also directed Fallout: Nuka Break seasons 1 & 2 and Fallout: Red Star.

Chris Avellone from Obsidian Entertainment (Fallout: New Vegas, Knights of the Old Republic 2) is attached to the series as a writer.

The cast of Nuka Break (Tybee Diskin, Zack Finfrock, Aaron Giles, and others) will have a hand in development.

Vic Mignogna (Full Metal Alchemist, Star Trek Continues), who played characters in every Nuka Break film, will return for a role.

Several other key creatives and production team members from Nuka Break are also returning for this series.

The Legend of Grimrock series will be comprised of several episodes which will eventually combine into a feature-length film. We're working closely with the game developers every step of the way to ensure our vision complements the world they created. Using Kickstarter tools, we'd also like to poll our backers often and implement their ideas into the film. We believe in making content that our fans want to see.