Hits: 1656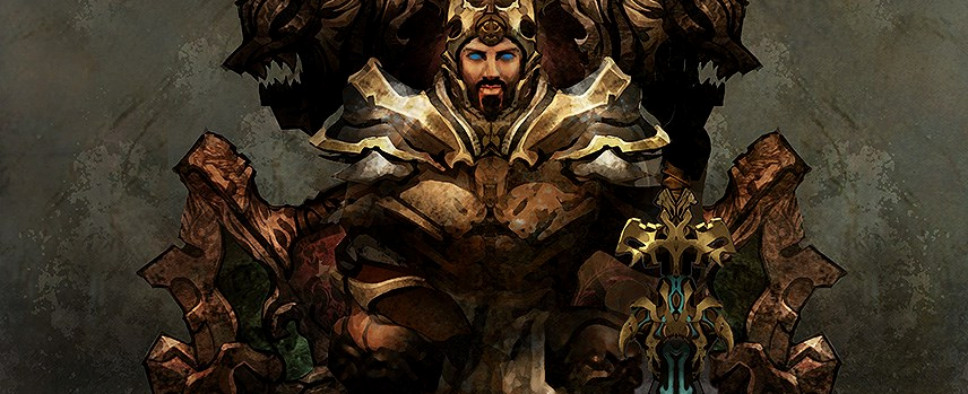 The latest newsletter for Visionary Realms' party-focused MMORPG Pantheon: Rise of the Fallen seems to be the last one of its kind, as this month's Producer's Letter lets us know that starting next month, instead of arriving together as part of one big newsletter, all the usual sections will be released individually. We also get an update on Pantheon's Streamer & Content Creator program, and a new roadmap.
Then, one last time, we also get the Month in Review section, a developer feature that revolves around the creation of promotional content for the game, and the customary community spotlight.
Here are the opening paragraphs of the Producer's Letter, and you take it from there:
Pantheon Community,

You've come to the right place for your Pantheon updates. Just a quick reminder that starting next month, while the Producer's Letter will be sent out around the same time, the other types of articles that comprise the newsletter as a whole will be distributed as individual articles, peppered throughout the month. Same amount of Pantheon content, just spread out over the month.

Before we get into the updates with production, we'd like to take a quick moment to let you know that we have updated the Pantheon Streamer & Content Creator program. We are happy to announce that Pre-Alpha streaming or recording for content creators is here and you can now sign up to be considered for a time slot. The new program will schedule time slots for interested streamers to stream Pantheon during the monthly Pre-Alpha sessions. For non-stream content, recorded footage will also be limited to certain guidelines, which will be outlined with the content creator. Blocks of time are limited, so signing up does not guarantee a slot. Also, last year we migrated our back-end infrastructure, so even if you signed up through the previous program, you will need to sign up again using the new form. We will send out an email to all previous sign-ups informing them of this change. You can read all the details of the Pre-Alpha streamer & content creator program and sign up for consideration at https://pantheonmmo.com/streamers.

Now onto production!

We continue to see solid progress on our Crafting and Gathering systems, with a brand-new Gathering profession coming online (Woodcutting) and another one already in the works (Skinning). Woodcutting will be available for testing in our upcoming Pre-Alpha Test, which is scheduled for from 10am PDT, April 15 through 10am PDT, April 16. Full notes on what to expect in the next session will be posted on the Pre-Alpha forums before the session begins.

Following the launch of our dedicated Persistence server last month, we have completed several optimizations of that system in March. Additionally, we have completed several performance optimizations as well, netting a 15-20 FPS improvement across our internal testers and a variety of system specs. We're excited to test out these network and performance optimizations in our upcoming Pre-Alpha Test as well.

There is still time to join us in this upcoming Test session by visiting the Pledge Page and selecting a pledge that offers Pre-Alpha testing as a reward. If PA Testing isn't for you, we are also very appreciative of any pledge at any tier. 100% of your pledge goes directly into bringing Pantheon: Rise of the Fallen to launch.

There are a host of game and art related updates this month which we've detailed in the Alpha Roadmap below, so let's get to it – onward and upward, to the roadmap!