Hits: 1805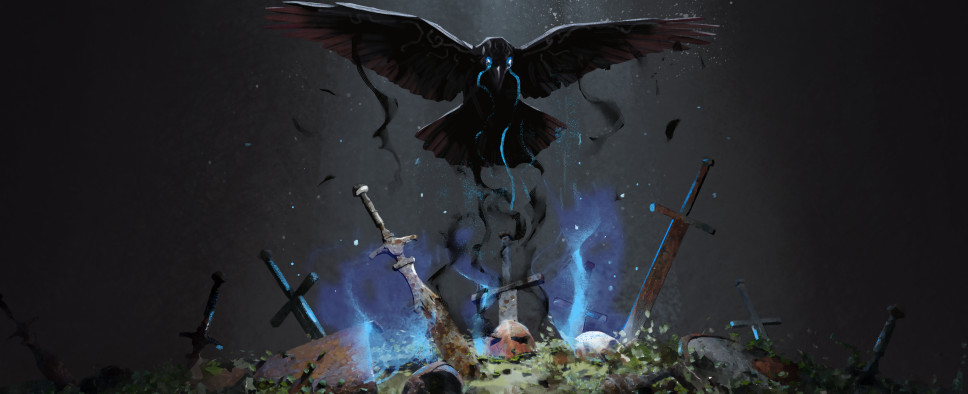 Systemic Reaction's challenging open world action-roguelite Ravenbound is now live on Steam, priced at $29.99 or your regional equivalent. If a project that combines challenging fast-paced action, permadeath, Scandinavian folklore, and a wide open world to explore sounds interesting to you, then you might want to check Ravenbound out.
Here's the official launch trailer:
And the game's description:
Ravenbound is a fast-paced action game that combines the challenge of a roguelite with the choices of open world. Systemic Reaction, a creative division of Avalanche Studios Group, built on their expertise from creating vast open worlds and fast-paced action to merge it into the roguelite experience in a new fantasy world.

Permadeath and Permanent Progression

You are a Vessel to the Raven, an eternal weapon forged by imprisoned Gods. In order to free them and restore order to the island of Ávalt the Raven must rebuild its power - one vessel's life at the time. Permadeath is a big part of Ravenbound. While each Vessel is lost forever once they fall in battle, the strength they bring to the Raven is not, allowing you to come back stronger each time.

Fast-paced Action-Roguelite Combat

Hone your skill through many lifetimes as you battle the corrupted creatures of the land in a fast-paced hack-and-slash combat system where the monsters will stop at nothing to bring you down. Master the combat and choose upgrades that suit your playstyle to overcome the challenges ahead.

A Unique Fantasy Open-World Inspired by Scandinavian Folklore

Battle creatures inspired by Scandinavian folklore and tall tales about what happens to those who lose their way in the woods. Face off against large Trolls, ruthless Huldras and undead Draugr as you freely explore the beautiful island of Ávalt, either on foot or soaring through the skies in Raven form.

Play your Cards Right to Upgrade Your Builds

Progression comes in the form of cards and unlocks you can find on your journey through Ávalt. Each lifetime new cards are unlocked, some by chance and some by player choice. As you grow stronger, so do the rewards. You will be able to find cards that grant everything from better armor to new playable classes, magical weapons, and relics that enhance your character - all with different synergies to discover. Finding the right combinations is a matter of life and death for a Vessel.
And if you'd like to know more about the game, you'll find a few reviews below:
PC Gamer 58/100:
Nonetheless, I don't think I could recommend Ravenbound. The attempt to mesh open-world gaming with a roguelite structure is admirable, but the emptiness of the former undermines the potential of the latter, resulting in a combat system spread too thinly across a canvas that's too large.
WCCFTech 7.5/10:
Despite the lack of meaningful and varied activities in its open-world biomes, Ravenbound proves it is possible to blend open-world and roguelite mechanics and create an engaging experience. Unfortunately, the major focus on combat detracts from the experience a bit, as, outside of fighting all sorts of enemies in a surprisingly solid yet a little limited combat system, there isn't a whole lot to do on the island of Ávalt.
GamingBolt 5/10:
Ravenbound has the potential to be something good, if not great. However, it needs some serious overhauls and improvements to even start down that path.
COGConnected 68/100:
Ravenbound's limited successes do not come from an abundance of new ideas, but combining or juxtaposing old ones. If Ravenbound was a full-price, triple-A game I'd be a lot less forgiving of its flaws. No matter the price, it's still derivative, janky and in serious need of optimization and bug fixes. But at less than 30 bucks, it's maybe worth a gamble for fans of open world RPGs and action roguelikes. Provided, that is, that they temper their expectations and can overlook the game's sometimes messy mechanics and other shortcomings.
GodisaGeek 6/10:
If you've got the patience to grapple with its systems – and its grapple, actually – then there's a good game in Ravenbound. At present though, it's buried under a lot of extraneous stuff that makes the combat feel like a chore and the open world feel too big for its content. Press on through the opening few hours and you'll unlock skills and cards that make subsequent runs feel more balanced and enjoyable. The combat is hit and miss and the systems are quite complex for newcomers, but stick with it and it does improve considerably.