Hits: 602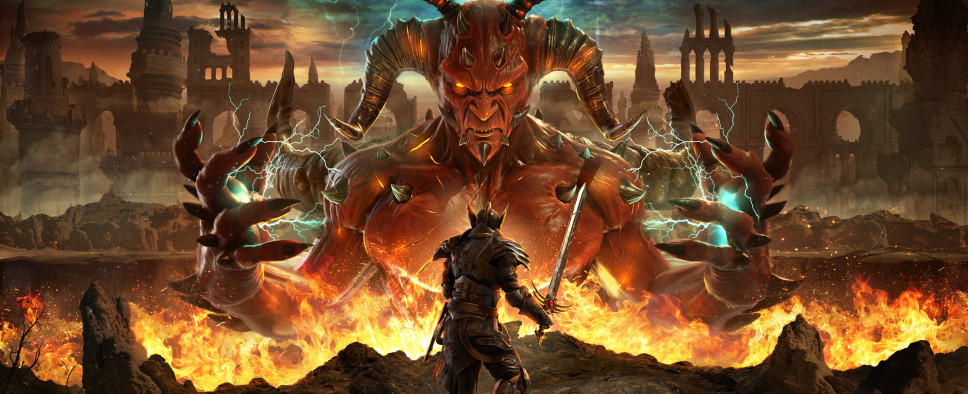 Gamera Interactive, the team behind the narrative-driven action-RPG Alaloth: Champions of the Four Kingdoms will be attending this year's WASD event in London where they'll be showcasing their game and socializing with those interested in it. With the event taking place on Thursday 30th March - Saturday 1st April 2023, the game's next early access build had to be delayed slightly, but it should still be launching in the next few weeks.
Some additional details:
Hello Champions!

We are incredibly excited to announce that we will be attending WASD from Thursday on, as starting point of a world tour that was supposed to happen ages ago, before the pandemic and the tumultuous events of the past years! We weren't sure if it would be possible to attend an event like this again at some point, but now we are thrilled to have the opportunity to meet with people, connect with you all in person in London, now that we have our outpost here [in Guildford, but still].

We've been in many B2B events since we've started this epic journey, met a lot of amazing people, won awards here and there and spent some amazing time all around the world, but meeting players actually playing the game is totally different. This event holds a special significance for us all, as it marks a return to normalcy and the chance to connect with the community that has been so supportive of our work. We can't wait to be able to chat with people face-to-face, exchange ideas and learnings, and enjoy the cohesion of like-minded individuals!

Our booth at WASD is T1,10-N7, close to Devolver and Bandai booths. Pass by and say hello, hope yo see you there!

P.S. we are a bit late with the new build, probably a couple of weeks or so, but we are fully committed as usual. WASD and other stuff requested a bit of work for a proper setup, so we had to postpone testing of the new features and Dragonhold Update. No worries, as just said, we are almost ready, more details to come in the next days!

Share the love and have a great day!