Hits: 1652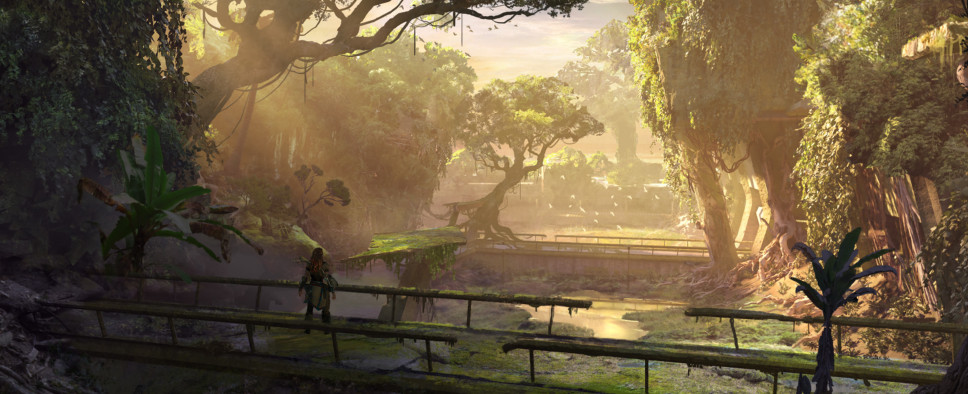 Guerrilla Games' cinematics director Ismaël Auray took part in this year's GDC with a lecture revolving around the use of cinematics in video games, using the studio's Horizon Forbidden West as the prime example. And thanks to this Game Developer summary, we can now learn more about Guerrilla's theme park-inspired approach to cutscenes, the evolution of this particular craft, and the impact of COVID on Forbidden West's production.
Here's a couple of sample paragraphs to get you started:
At GDC 2023, the cinematic director of Horizon Forbidden West, Ismaël Auray, kicked off his panel about making the sequel's cutscenes by comparing the original game and the follow-up. The first clip from Zero Dawn showcased an action-filled escape sequence with protagonist Aloy and the morally gray Sylens, ending with the two characters conversing about the ordeal they survived. The second clip was from Forbidden West, showing a scene with Aloy interacting with three characters as they hatch a plan to enter the depths of a ruined Las Vegas.

One thing was clear after the completion of the second clip: Forbidden West saw a considerable upgrade in its cinematics, mainly how they convey tone, capture dynamic performances, and frame the storytelling. During the panel, Auray—an award-winning filmmaker who was selected among other honorees for the Short Film Corner at the 2007 Cannes Film Festival and who worked on several games—explained the different approach the sequel took, and how the global lockdowns in 2020 altered their initial plans.