Hits: 1576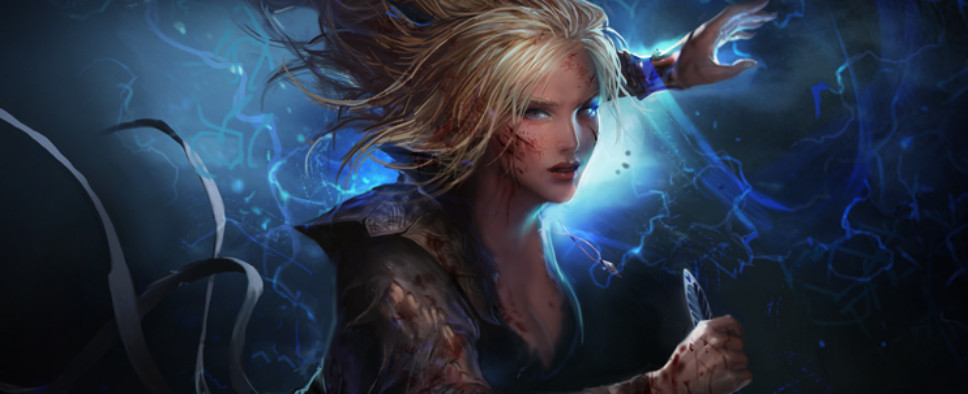 Grinding Gear Games has revealed the title of the next challenge league expansion for their free to play action-RPG Path of Exile. Entitled Crucible, it will be going live on April 7, 2023, while on March 30th, we'll be able to watch the official reveal livestream.
For the time being, here's the expansion name reveal trailer:
And some extra details:
Path of Exile 3.21 Expansion Livestream

The details of our 3.21 expansion will be revealed on March 30th at 12PM (PDT) at twitch.tv/pathofexile!

In the livestream you'll learn all about the new challenge league and other content of the expansion. After the livestream, Chris Wilson will answer your burning questions live in a Q&A session with ZiggyD.

Twitch Drops will be enabled for the livestream. We'll announce the reward in a few days. Co-streaming is welcomed!

Path of Exile's Expansion Launch Date

You'll be able to play the Crucible expansion for free on April 7th (PDT) on PC and Mac and on April 12th (PDT) on Xbox and PlayStation.

We are very excited to show you what we've been working on!
And if you've been following Path of Exile for a while, right about now you would expect to be getting some balance manifestos outlining the team's plans for the upcoming expansion. However, this official announcement lets us know we won't be getting any this time around.
More on that:
Very soon, we'll begin revealing the upcoming content in our 3.21 expansion. This time around, we won't be posting balance manifestos detailing the expansion's balance changes.

Balance manifestos are great at communicating certain types of content. Whenever we want to do deep work on a particular game system, they provide a good opportunity to clearly explain the changes in a self-contained way outside of the hubbub of livestream day. They also give us longer to gather feedback about whether those systems changes are in the right direction.

Over the years, though, we've learned that there are certain types of changes that balance manifestos are less appropriate for. Often, changes require greater context that the livestream explains, or benefit from video as a form of communication. Sometimes there's just so much numerical detail that the balance manifesto ends up reading like a set of patch notes, weirdly detached from the rest of the actual patch notes that you need to understand the context and plan your builds.

3.21's balance changes are mostly of the latter type. We'll explain them on the livestream and post the full details in the patch notes on announcement day. Don't worry though, there aren't scary systems reworks that we need to solicit feedback on ages in advance. Our balance goals with 3.21 are to provide more options and more fun for as many builds as possible, rather than reworking game systems in potentially disruptive ways. While there are of course some small nerfs, 3.21 is most definitely not a nerf-fest.

We can't wait to unveil the changes in the upcoming livestream and check out what builds you create in 3.21!