Hits: 1588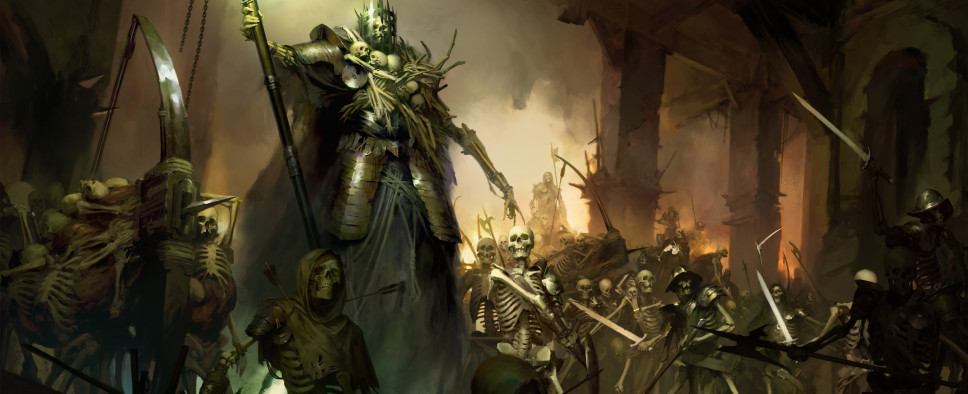 Blizzard Entertainment will be running an open beta weekend for Diablo IV later this month, and an early access beta for those of you who pre-order the game. And while we already had a chance to learn what to expect from these limited-time events, the official beta guide has now been updated with some additional information about the Fractured Peaks area we'll get to explore during the beta and the challenging boss we'll fight there.
Beyond that, the official PC specs were updated to clarify the level of performance you can expect from them. Plus, we got some extra early download info and an invitation to join the official forums where we'll be able to provide our feedback.
Those of you with an Xbox console might also be interested in this recent Twitter message from Diablo's general manager Rod Fergusson, where he lets us know that there are no current plans for Diablo IV to be available as part of the Xbox Game Pass subscription. Though, perhaps the looming Microsoft acquisition will eventually remedy that.
In the meantime, here's what Diablo IV's Fractured Peaks area will have in store for us:
Discover Fractured Peaks

Fractured Peaks is home to craggy steppes and snow-laden pathways, creating an unforgiving landscape rife with demons to slay and secrets to discover. This is where your wanderer's legend is forged. After completing the prologue, the Fractured Planes will be yours to explore as you wish. There's much to experience even in this small slice of Sanctuary, so we wanted to call out a few activities of interest.

Nestled among the mountains is the city of Kyovashad, a safe zone where you can repair and purchase new gear, upgrade your health potion, access the Stash, and much more. Think of the city as your base of operations between excursions into the frigid expanse of the zone.

The Main Questline of Diablo IV is rich and consists of multiple Acts. Look for Main Questline markers on your map to begin your pursuit of Lilith. Additionally, there are numerous Side Quests to embark upon throughout Fractured Peaks during your travels. If you find yourself slaying demons near the town of Nevesk, check out the Woodsman of Nevesk Side Quest and one of the nearby Altars of Lilith. Created by Lilith's first children, these Altars are spread throughout Sanctuary. Finding them provides a permanent boost to the Core Stats of all characters on the Eternal Realm.

While trudging through the snow, you may come across World and Legion Events. World Events are small experiences that arise at random within the zone and may require you to do things such as escorting a lost soul to its loved one or satiate the hunger of bloodthirsty obelisks. World Events can usually be completed within a couple of minutes and are completely optional, but they always provide a reward for your heroics. There are many World Events for you to discover during the Open Beta, try completing them with other players, too.

In contrast, Legion Events are longer experiences meant to challenge you. Ensure you are prepared to overcome hordes of demons before entering them, and if you're able, take them on with the aid of other players. These events will usually be marked on your map but are sometimes revealed after conquering a Stronghold. With risk comes reward—complete a Legion Event and you'll be rewarded handsomely for prevailing. These events are optional and can be completed more than once.

Dungeons are a cornerstone of the Diablo universe. Diablo IV, and this Open Beta has no shortage of them to explore. Dungeons and their recommended Level to complete are displayed on your map. These are tight, tense instances where determination and skill will guide you to victory over whatever hell you discover within. Dungeons are a great place to put your skills to the test while also racking up useful gear for even more threatening encounters, such as world bosses.

Combat Massive World Bosses

Daring wanderers seeking a sizeable challenge should look no further—Ashava, a whirlwind of pestilence, has recently emerged in Fractured Peaks. Journal entries recounting sightings of this gargantuan plague bearer make note of her two massive forearm blades and ability to coat the ground in a viscous poison. Her blades, which can cleanly cut through stone and flesh alike, are to be feared. Records appear to mention a way to weaken Ashava, but unfortunately that portion of the page has corroded away.

It is thought that one wanderer alone cannot bring this beast to its knees. Come prepared for an intense fight and recruit your friends and other players to pursue the ultimate glory of conquering one of the Burning Hells' most heinous creations to date. Should you find a path to victory, a sizeable loot drop awaits.

Here's when you'll have an opportunity to combat Ashava during the Open Beta and Early Access weekends:

March 18 at 10 a.m., 12 p.m., 10 p.m. and midnight PDT
March 25 at 10 a.m., 12 p.m., 10 p.m. and midnight PDT