Hits: 1711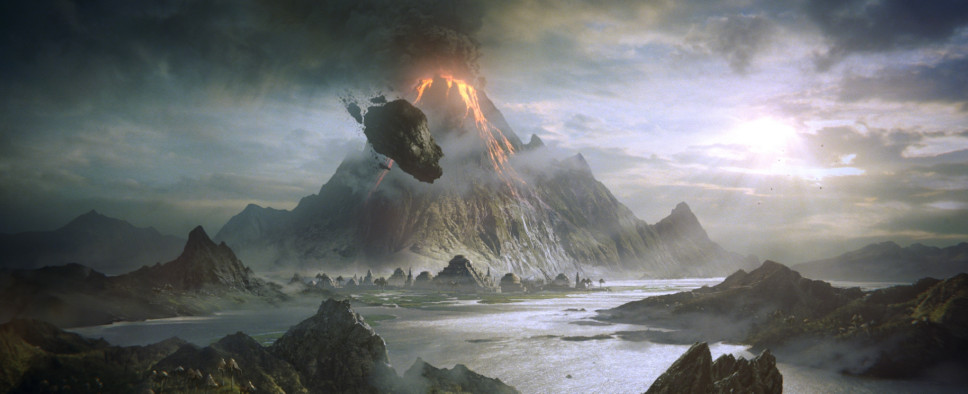 Scribes of Fate, the latest DLC for Bethesda's MMORPG The Elder Scrolls Online and the first act of the game's year-long Shadow Over Morrowind adventure, is now live, alongside Update 37, on PC/Mac, and should be coming to Xbox/PlayStation on March 28, 2023.
The DLC expands the game with two new dungeons - Bal Sunnar and Scrivener's Hall - while its accompanying free base game update introduces some new accessibility features, additional customization options and housing improvements.
Here's the official trailer for this DLC:
And some additional details:
Begin your Shadow Over Morrowind adventure with the Scribes of Fate dungeon DLC and Update 37 base-game patch.

The Elder Scrolls Online: Scribes of Fate DLC game pack and free Update 37 base-game patch are both now live on PC/Mac. If you play on Xbox or PlayStation, don't worry because this dungeon DLC and update will arrive on consoles March 28.

Challenge yourself and your team with two exciting new dungeons, Bal Sunnar and Scrivener's Hall, and commence your Shadow Over Morrowind saga.

You can access the DLC via ESO Plus™ membership or purchase it with crowns from the in-game Crown Store.

This release also includes the free Update 37 base-game patch, which provides all ESO players with a series of additions and improvements to the game, completely free. Check out the patch notes for both Scribes of Fate and Update 37 on our official forums.

SCRIBES OF FATE DLC GAME PACK

Gather your allies and venture into brand-new four-player PvE dungeons: Bal Sunnar and Scrivener's Hall. In these dungeons, you discover two unique stories that kick off the larger Shadow Over Morrowind adventure, leading into the upcoming Necrom Prologue and Necrom Chapter release later this year.

Bal Sunnar

The Telvanni township of Bal Sunnar has begun emanating mysterious temporal magics, and the Psijic Order needs your help investigating this dangerous phenomenon. However, House Telvanni is not fond of outsiders meddling in its business and stand ready to defend its secrets at any cost.

In Bal Sunnar, you and your allies must battle through time itself as you race to uncover the truth behind the temporal anomaly before its chaotic influence can spread to all of Morrowind. Learn more about this dungeon's setting, challenges, and rewards in our recent preview.

Scrivener's Hall

The Scribes of Mora were once a peaceful organization dedicated to the collection of information on behalf of the Lord of Knowledge, Hermaeus Mora. However, a sinister new leader has usurped control over the cult and threatens to lead the Scribes of Mora down a dangerous path.

Team up with the Scribes of Mora's former leader, Keshargo, and travel between realms as he seeks a powerful relic that is key to reclaiming his position as Magnastylus. As you do this, you also need to stop the ambitious Valinna before she can forever damn the souls of her followers. Discover more about Scrivener's Hall's dangers, settings, and rewards in this preview.

You can also attempt both dungeons in normal, veteran, and hard mode difficulties. Each mode features unique rewards and Achievements, including six new item sets, two monster sets, and a host of collectibles including a new skin, emotes, and more—good luck!

[...]

UPDATE 37 BASE-GAME PATCH

In addition to the dungeon DLC, this launch also includes the Update 37 base-game patch. This new patch is completely free for all existing ESO players and introduces a host of fixes, additions, and improvements to the game.

Screen Narration

With Update 37, we've added an all-new accessibility feature: screen narration. With screen narration turned on, the majority (but not all) of the game's menus are narrated. You can enable this new setting in the Accessibility menu under Settings.

With this setting enabled, you can choose between a masculine or feminine voice and set the volume and speed of the narration. It is available in English, French, German, Spanish, Japanese, and Simplified Chinese.

Hide Shoulders

This new patch also introduces a new cosmetic tool: Hide Shoulders. Available for Event Tickets from the Impresario event vendor, Hide Shoulders works like Hide Helm and allows you to hide this part of your outfit when customizing your look in an Outfit Station.

Look for future event announcements to find out when you'll have your first opportunity to acquire this new outfit option.

Housing Improvements

Finally, Update 37 also includes a host of quality-of-life improvements for the Housing System, including new filters for the editor's placement and retrieval tabs, the ability to reset training dummies, and the ability to see a full list of furnishings when shopping both furnished and unfurnished homes.

These are just some of the free additions and improvements coming to the game, so be sure to check out the patch notes on our official forums to discover more!

YOUR FATE BECKONS

The Shadow Over Morrowind saga kicks off with Update 37 and The Elder Scrolls Online: Scribes of Fate dungeon DLC. Are you ready to explore Bal Sunnar and Scrivener's Hall? A whole new adventure beginsone that will take you and your fellow adventurers to the Telvanni Peninsula and realms beyond! Tell us if you'll be tempting fate and delving into these challenging two dungeons via Twitter, Instagram, or Facebook—have fun!

The Elder Scrolls Online: Scribes of Fate DLC game pack and free Update 37 base-game patch are now live on PC/Mac and arrives on March 28 for Xbox and PlayStation consoles.