Hits: 2259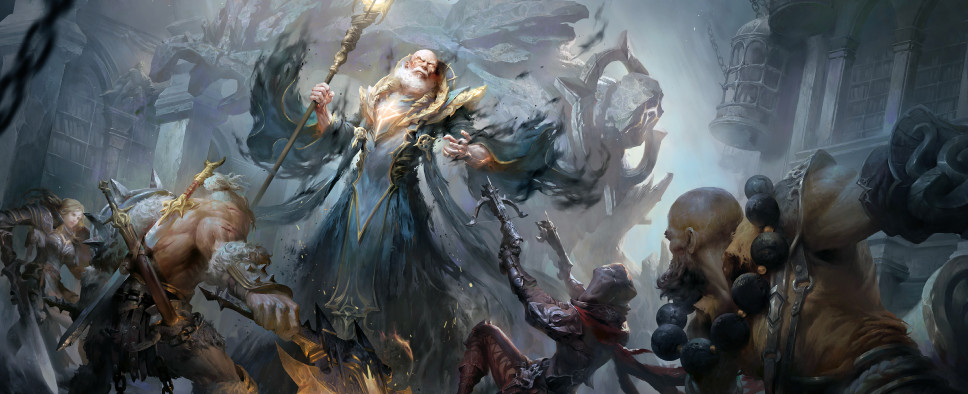 Blizzard Entertainment's team responsible for their mobile-focused action-RPG Diablo: Immortal is currently working on the game's third major content update. And in the meantime, they bring us a new pirate-themed Battle Pass season in Sea Reavers.
This new season is accompanied by several limited-time events, some appropriately brined cosmetic rewards, and a number of quality of life feature updates aimed at making the whole experience clearer and more streamlined.
The link above has detailed descriptions for this season's events, but here's more on the new features:
FEATURE UPDATES

Armory Optimization

The Armory will now allow players to choose whether to save specific items to Loadouts in addition to other properties (Legendary Essence, Legendary Gems, Bonus Attributes, Paragon Tree, and Skills). This change is being made to amend a bug that occurred when players would attempt to sell or disenchant an item that was saved within a Loadout.
A new Checkbox feature has been added to the Armory UI, allowing players to toggle whether specific equipment is saved to a Loadout. Players can check the box to save only properties or leave the box unchecked to maintain current Armory functionality.

Developer's Note: Prior to this change, the process to alter saved loadouts was convoluted. We wanted to not only optimize this feature but make it operate in a fashion that best supported how players play. Now, it will be much more convenient for players to retain their builds as they incorporate new, more powerful items into them.

Telluric Pearls Crafting Streamlining

If you have previously visited the Gem-Binder in an Elder Rift, you can now craft Legendary Gems with Telluric Pearls directly at the Apprentice Jeweler via the Telluric Craft tab. Players will still need 40 Telluric Pearls to craft a Legendary Gem.

Helliquary Raid Notification Settings

Through community feedback, it was brought to our attention that receiving multiple Helliquary Raid invites at once hides pertinent gameplay information from the player. Now, when a player receives multiple notifications at once, an indicator will point to an option in the Settings menu that allows players to opt out of Helliquary Raid invitations until the next reset.

Hilts Trader Refresh Indicator

A timer has been added to the Hilts Trader's shop menu to indicate when their stock will refresh.

Developer's Note: We realized it was difficult to predict when the Hilts Trader's inventory would refresh. We wanted to make this information more apparent to save players' time.

Defend the Vault Queue

The queuing system for the Immortal team in Defend the Vault will now prioritize alerting a team near the front of the queue who has similar strength to a corresponding Shadow Raid. If no proper match is available, then the queue will continue as it previously did and alert the Immortal team closest to the front of the queue.