Hits: 1118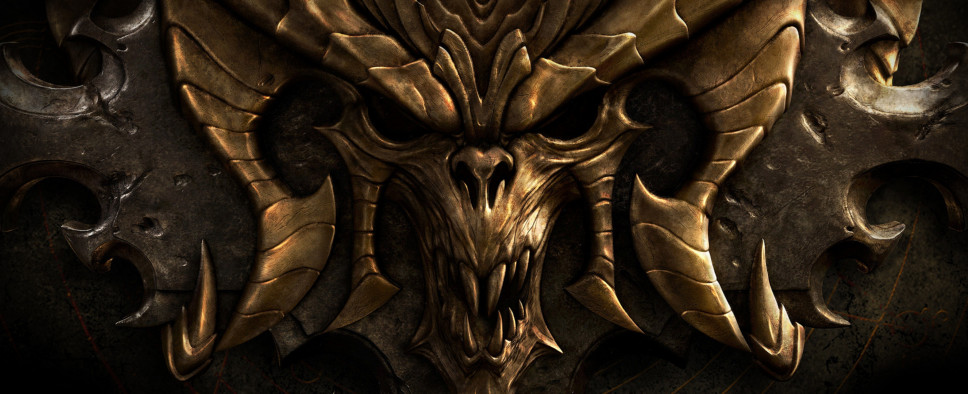 Diablo III will be getting a new progression season on February 24, 2023, with its own theme, challenges and rewards. Preceded by patch v2.7.5 that will focus on tweaking certain Monk skills and assorted items, the Rites of Sanctuary season will also introduce a new progression system in the form of the Altar of Rites where you'll be unlocking Seals in order to get access to powerful season-long account-wide boons.
Here's an overview of the season and its main new feature:
SEASON 28 THEME

"Oh, the pursuit of coin makes you do the most foolish things, but mining is profitable. Our search for ancient Nephalem artifacts forces us to enter a mangled mass of corroding foliage and decaying flora. We chipped away at stone after stone until my tool made a hardy thunk into the rock and the foulest stream of gas spewed out. The other miners helped me dig out the biggest artifact I've ever seen—an ominous-looking altar. As we began to investigate this curious find, a faint whisper infiltrated my thoughts. It was not one voice, but a collective. Who they are I'm unsure of, but I can be certain that we must share our discovery with others. We began the long haul back to New Tristram with our prized discovery. A few days passed, many townsfolk came to view the Altar and left. Then, the Nephalem marched into town and requested to see the Altar. . ."

-New Tristram Miner

Season 28 introduces Rites of Sanctuary, our new seasonal theme. Using the ancient Altar of Rites, curious Nephalem can follow the instructions, sacrificing various materials for unspeakable power that lasts the entire season.

Developer's Note: Our aim with this Season Theme was to enhance the journey players experience each season by tying material goals to meaningful choices. As we look towards Diablo IV's release, we wanted to celebrate its arrival with a feature that emphasizes progression as well as offer some interesting details about Sanctuary. We hope you enjoy the Rites of Sanctuary as much as we do.

SEASON COSMETIC REWARDS

Beginning with Season 17, we began reintroducing previous rewards to make them available to players who may have missed them the first time around. For Season 28, this means rewards originally available from Season 16 are returning. In addition to the Helm and Shoulder slots of the exclusive Conqueror Set, players can earn a brand-new series of portrait frames themed around the clarion call of adventure. For the most devoted cosmetic collectors, we have a pair of wings fit for a monarch. The Wings of Lempo draw inspiration from some of the noblest creatures in Sanctuary, and aside from a cosmically rare drop, few other wings are quite as lovely.

As in past seasons, two new End of Journey cosmetic rewards will be obtainable during Season 28. Gaze upon the Taennin the Tiny pet as she shimmers among the stars, leaving ripples of the purest light behind, and tap into your wild side with the Primal Hunter portrait.

SEASON JOURNEY REWARDS

If you've been diligently slaying demons to reach Conquerer in the Season Journey previously, you've surely accrued extra stash tabs. You'll earn one additional tab each Season by finishing the Conquerer tier, up to a maximum of five:

Guardian of Sanctuary: Finish a level 70 Nephalem Rift on Torment XIII difficulty within five minutes.
Gem of My Life: Level three Legendary Gems to level 55.
All I Do is Win: Complete two Conquests this Season.
In For the Kill: Kill Azmodan at level 70 in under 30 seconds on Torment X difficulty.
Money Ain't a Thang: Slay Greed on Torment X difficulty. Treasure Goblins outside of Nephalem Rifts will sometimes open portals to Greed's domain, The Vault.
Take U There: Reach Greater Rift Level 60 Solo. Greater Rift keystones can be obtained from any Nephalem Rift guardian.
Power Amplification: Use Kanai's Cube to augment an Ancient Legendary item with a level 50+ gem.
Cubic Reconfiguration: Use Kanai's Cube to reforge a Legendary item.

SEASONAL CONQUEST

Speaking of Conquests, we're rotating those, too! Here's all the conquests returning for Season 28:

Speed Demon and Need for Speed (Hardcore) - Complete a Nephalem Rift at max level on Torment X within 2 minutes.
On a Good Day and I Can't Stop (Hardcore) - Level three Legendary Gems to level 65.
Boss Mode and Worlds Apart (Hardcore) - Kill the following bosses at max level on Torment X within 20 minutes of the start of the game.
Curses! and Stars Align (Hardcore) - Kill 350 or more monsters in a Cursed Chest event at level 70 on Torment X difficulty.
Years of War and Dynasty (Hardcore) - Reach Greater Rift Level 55 Solo without the bonuses of six of the following Class sets.

HAEDRIG'S GIFT

Finally, the Class Sets rewarded for completing certain chapters in the Season Journey courtesy of Haedrig's Gift have rotated once more. We've listed the available Sets below. For those new to Seasons, here's how it works:

Completing Chapters II, III, and IV of the Season Journey will reward you with three of Haedrig's Gifts. These contain a few pieces from one of your Class Sets. Players can only unlock one Class Set in this manner per Season across Hardcore and Non-Hardcore, so choose wisely!

The set you receive depends on the class of the character you're playing when you open each Haedrig's Gift. To collect a full Class Set, you'll need to open all three on the same character.

Here are the sets granted by Haedrig's Gift in Season 28:

Barbarian – Horde of the Ninety Savages
Crusader – Aegis of Valor
Demon Hunter – Gears of Dreadlands
Monk – Patterns of Justice
Witch Doctor – Mundunugu's Regalia
Wizard – Typhon's Veil
Necromancer – Masquerade of the Burning Carnival

[...]

Season 28: Rites of Sanctuary

For Season 28, Rites of Sanctuary, we're travelling deep into the mysterious ruins of the Festering Woods. Amid a mining expedition, citizens hailing from New Tristram stumbled across an ominous Altar carved from an archaic material bearing cryptic markings. Shaken to their core by the eldritch aroma of the monolith, they've enlisted the assistance of brave Nephalem willing to investigate this sinister discovery that was once left to time—the Altar of Rites.

Home to power thought to be extinct from Sanctuary, the Altar of Rites will bestow these mystic forces upon worthy Nephalem. . .after a sacrifice is offered. You can begin interacting with the Altar of Rites at Level one.

Upon arrival at the Altar of Rites, players will see 26 icons called Seals and three Legendary Potion Powers. Take a moment to familiarize yourself with the elements below.

[...]

Developer's Note: We wanted the seasonal theme to be powerful and rewarding, but Conduit pylon completely broke the game. So, we made some adjustments to keep the power level high, while having your character's progression still matter. We have removed all pylons from the final potion power and replaced them with a 16-second Dimensional Power pylon. To compensate for the power decrease, we buffed several damage Seals elsewhere in the tree. How Seals and Potions Work

As you can see, after unlocking the first Seal, the order in which you unlock additional Seals and obtain their powers is entirely up to you and which powers align with your character's build the most. Once a Seal or Legendary Potion Power is unlocked, you'll immediately receive that Seal or Potion's power and will have the ability to unlock connected Seals or Potions once you have the required materials. All Seals and Potions can be unlocked by players and the powers apply to all your characters—these powers last for the entirety of Season 28.

How to Unlock Seals and Potions

Unlocking Seals and Potions will be no easy feat, especially after multiple sacrifices—you'll find yourself rummaging across Sanctuary slaying scores of demons hellbent on preventing you from acquiring the Altar of Rites' full power.

Players must gather materials listed in the Altar of Rites menu and sacrifice them in order to gain a Seal or Potion's power. In addition to receiving the power after unlocking, you'll notice the generic text previously displayed has been swapped with a small story scrap about Sanctuary's tumultuous past.

To unlock a Seal, the one preceding it must be unlocked first (this does not apply to Seals R, S, and T because of how they're positioned within the Altar). For example, if you want to unlock Seal B or C, Seal A must already be unlocked. There is no limit to how many Seals or Potions can be unlocked within a given time period, if you have the required materials to sacrifice to the Altar. Regardless of the order in which you unlock Seals and Potions, the cost will increase as shown below.

[...]

Uncover an Ancient Legend—Unlock All Seals

After you've conquered the armies of Hell and acquired the needed materials to unlock all 26 Seals and three Potions, you'll receive a reward truly fitting of an unstoppable force—the Wings of Terror Cosmetic, Seal AD. We recommend you unlock all Seals and Potions within the Altar of Rites, not only to inspire terror within your foes, but also to piece together the fragments of Sanctuary's past.
And if this new system makes you want to revisit Blizzard's action-RPG, Diablo Tavern's Diablo III section has a number of guides and tips to make your return smoother and more enjoyable.