Hits: 297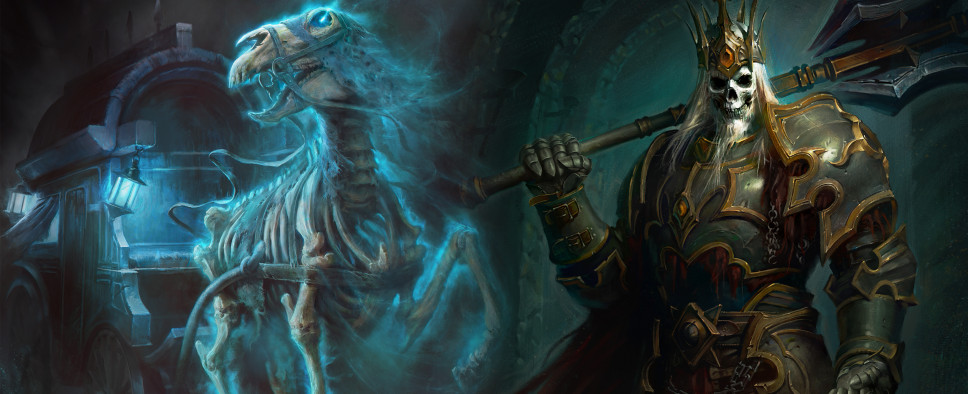 Back in November 2022, Blizzard Entertainment put together this quick Q&A aimed at clarifying the studio's immediate plans for their mobile-focused action-RPG Diablo: Immortal. The intention there was to keep expanding it from time to time. Which now brings us to the second installment of that particular series.
This time around, we're told a thing or two about the developers' plans when it comes to stash space, new PvP content, class-specific balance adjustments, in-game events, and Paragon Trees.
Check it out:
Well met, adventurers.

Welcome to our official Diablo Immortal Q&A series. About once a month, the development team at both Blizzard and Netease will select a handful of burning questions from the community to respond to—both the question and answer will be posted below. We hope for this series to not only be educational but provide an additional level of transparency between the development team and players.

January 19, 2023—Q&A

Q. When will players receive the ability to obtain additional Stash space?

A: The need for increased Stash space is a popular request from our community, and we hear you. There are plans to allow players to expand their Stash space—creating the opportunity to store additional Sets and Legendary items so it is more convenient to experiment with multiple Classes and Class builds.

Q. How can I easily see which events are currently live in Diablo Immortal?

A: We have just the thing for you. In the near future, we're planning to add an in-game Calendar feature, accessible through the Codex, that will allow players to view both current and upcoming events.

Q. Is there new PvP content coming?

A: Iterating upon Diablo Immortal's PvP offerings is something we're currently testing. We have a few avenues we're considering and will have more details for you about new modes in the future.

Q. In the last Major Update you made tweaks to the Monk Class. Are there additional balance changes coming for other classes?

A: Class health and balance are gameplay elements we're constantly monitoring and evaluating for potential change. The tweaks made to the Monk Class were a grand expression of these efforts. As Diablo Immortal continues to evolve, we'll evaluate the state of our Classes to determine if they too could benefit from additional tweaks.

Q. Are there plans for more comprehensive or engaging events?

A: Yes! The Fractured Plane was our first event that introduced all-new gameplay. Given the initial success of this event, we have been exploring other events that heavily modify Immortal's gameplay. We'll have more information on this for you in the future.

Q. With nine Paragon Trees in the game, will we ever be able to activate multiple trees at once?

A: How we expand Paragon Trees is an active discussion our team is having now. With the recent expansions to Paragon Levels, we see opportunities to also expand the functionality of Paragon Trees. Multi-Tree activation has of course come up during our discussions, but we're still early in the design process. We'll have more specific details for you in the near future, but we're eager to see how we can evolve Paragon Trees.