Hits: 287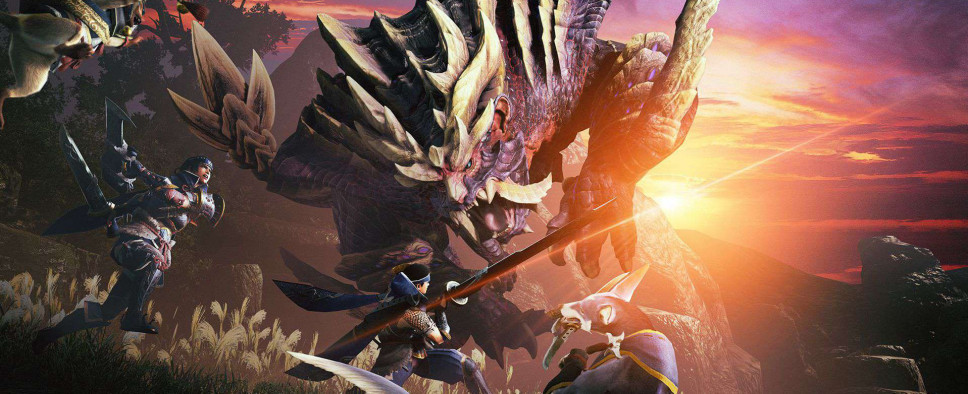 Originally released for the Nintendo Switch in 2021, Monster Hunter: Rise, Capcom's latest installment in their co-operative action-RPG series, got a Steam release in 2022. And now, having already sold over 11 million copies, it has finally made its way to Xbox Series X|S, Xbox One, Game Pass, PlayStation 5, and PlayStation 4.
The new console version of the game offers some new options, allowing you to play it in up to 4K resolution and at 60 FPS on the more advanced consoles. It also makes use of PlayStation 5's adaptive DualSense triggers.
Another thing of note is that Sunbreak, the game's major expansion pack, is not currently available on the new platforms and should be arriving there in the following months. For the time being, here's a new trailer:
And a press release with some additional details:
London (January 20, 2023) The award winning and top-selling Monster Hunter™ series brings the critically acclaimed Monster Hunter™ Rise to Xbox Series X|S, Xbox One, PlayStation®5, and PlayStation®4 today. The global launch is also available with Xbox Game Pass for console, PC, and cloud. Receiving widespread praise for its trademark action RPG gameplay, exciting new features, and ongoing free post-launch support, Monster Hunter Rise has already sold over 11 million units. Monster Hunter Rise offers features including 4K resolution support, advanced graphics options, voice chat, 3D audio, and more. Following its highly regarded Nintendo Switch™ and Steam releases, Monster Hunter Rise transports players to the colorful Kamura Village as it prepares to defend against the looming Rampage.

To overcome the looming Rampage, the hunters of Kamura make use of the new Palamute hunting companions and "Wirebug" grappling mechanic as they engage in the series' trademark action-packed combat. The "Canyne" Palamute companions join the series favorite "Felyne" Palicoes in assisting players while out on hunts. In addition to lending their considerable offensive capabilities to any fight, Palamutes can also carry hunters on their backs to swiftly chase fleeing monsters and traverse the open maps. Wirebugs, on the other hand, enable hunters to nimbly grapple in any direction during a hunt, and can be paired with each of the 14 weapon types to create unique "Silkbind Attacks." Damaging monsters with these new attacks make them susceptible to the new "Wyvern riding" technique, which allows players to temporarily take control of a monster and yield spectacular battle sequences during a hunt.

When players aren't exploring the five expansive locales, such as the Shrine Ruins, Flooded Forest, and Sandy Plains, they can also battle hordes of massive monsters in the new Rampage quest type introduced in Monster Hunter Rise. In these quests, hunters work with the citizens of Kamura Village to prepare defensive installations and guard the Stronghold barricades against waves of invading monsters, including any powerful Apex monsters that may arrive during the siege. In addition to the new game mode, Monster Hunter Rise also introduces new "Switch Skills" for each weapon as hunters progress through the game. By swapping out these new skills with existing Silkbind or regular attacks, players can create all new combos and strategies that match their preferred playstyles.

Monster Hunter Rise also includes new features to improve joining up with others for hunts. Dynamic difficulty scaling for multiplayer automatically adjusts as new players enter and exit hub quests. The new "Hunter Connect" feature allows players to create tags with their objectives and playstyles, search for other players with the same tags, or invite friends to any tags they have joined. Upon completing a quest in multiplayer, players are also able to like the other hunters in their party, and increase the odds of finding each other in matchmaking.

Monster Hunter Rise features customizable optimizations, enabling hunters to enjoy their journey in 4K resolution and 60 FPS on Xbox Series X and PlayStation 5, while also offering 3D audio for Xbox Series X|S and PlayStation 5. Ranged and shielded weapons also make use of DualSense™ adaptive triggers on PlayStation 5. Additionally, the massive Monster Hunter™ Rise: Sunbreak paid expansion will arrive in Spring 2023.