Hits: 707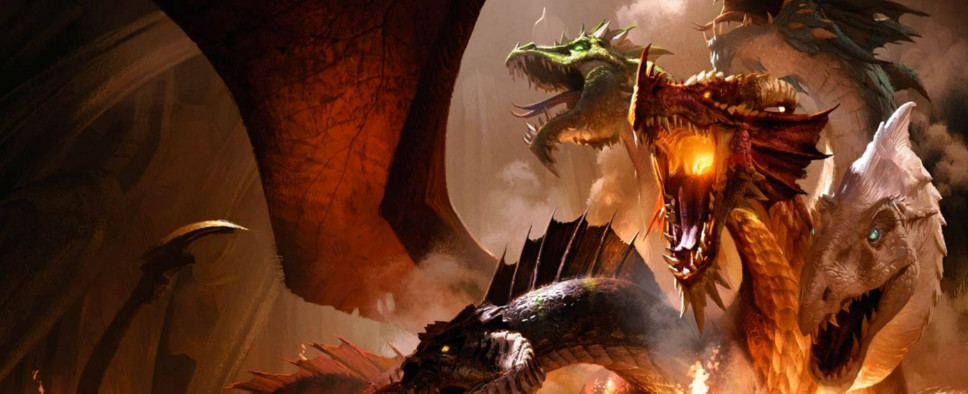 Wizards of the Coast caused a bit of a stir a few weeks back with this announcement of a new version of their Open Game License (OGL). That initial announcement, plus some following leaks, painted a rather grim picture of convoluted royalty schemes, increased WotC oversight, and a pretty much blanket ban on OGL video game content.
And even though the original OGL was worded in such a way as to prevent precisely these kinds of alterations, not every creator is in a position to challenge WoTC in a court of law, so overall, it was an unfortunate development for everyone involved.
As such, following a great deal of community outrage, WotC postponed the release of the new OGL and instead brought us this D&D Beyond post that walks back some of the expected changes and wraps the rest of them in vague non-committal language.
However, some might say the damage has already been done and the proverbial bell can no longer be unrung. Which leads us to this announcement from Paizo, the company behind the popular Pathfinder and Starfinder rulesets, who up until now were one of the more prominent examples of OGL application.
Instead of waiting things out or relying on WotC to let sleeping dogs lie, they will be putting together a new open, perpetual, and irrevocable Open RPG Creative License (ORC). With Paizo footing the legal bill, a number of prominent tabletop publishers like Kobold Press and Chaosium have already agreed to join them in this endeavor.
Well, that's what happens when a company attempts to get its hands on the intellectual property of its creators.
Another important point, though, is that none of the above announcements explicitly mention video games, which is what most of us are here for. And as such, you might be interested in this video where Heroic Fantasy Games' Pierre Begue, who's currently working on new modules for Knights of the Chalice 2, tells us what these upcoming changes mean for him and how he intends to adjust moving forward:
And now, here's the latest WotC statement:
When we initially conceived of revising the OGL, it was with three major goals in mind. First, we wanted the ability to prevent the use of D&D content from being included in hateful and discriminatory products. Second, we wanted to address those attempting to use D&D in web3, blockchain games, and NFTs by making clear that OGL content is limited to tabletop roleplaying content like campaigns, modules, and supplements. And third, we wanted to ensure that the OGL is for the content creator, the homebrewer, the aspiring designer, our players, and the community—not major corporations to use for their own commercial and promotional purpose.

Driving these goals were two simple principles: (1) Our job is to be good stewards of the game, and (2) the OGL exists for the benefit of the fans. Nothing about those principles has wavered for a second.

That was why our early drafts of the new OGL included the provisions they did. That draft language was provided to content creators and publishers so their feedback could be considered before anything was finalized. In addition to language allowing us to address discriminatory and hateful conduct and clarifying what types of products the OGL covers, our drafts included royalty language designed to apply to large corporations attempting to use OGL content. It was never our intent to impact the vast majority of the community.

However, it's clear from the reaction that we rolled a 1. It has become clear that it is no longer possible to fully achieve all three goals while still staying true to our principles. So, here is what we are doing.

The next OGL will contain the provisions that allow us to protect and cultivate the inclusive environment we are trying to build and specify that it covers only content for TTRPGs. That means that other expressions, such as educational and charitable campaigns, livestreams, cosplay, VTT-uses, etc., will remain unaffected by any OGL update. Content already released under 1.0a will also remain unaffected.

What it will not contain is any royalty structure. It also will not include the license back provision that some people were afraid was a means for us to steal work. That thought never crossed our minds. Under any new OGL, you will own the content you create. We won't. Any language we put down will be crystal clear and unequivocal on that point. The license back language was intended to protect us and our partners from creators who incorrectly allege that we steal their work simply because of coincidental similarities. As we continue to invest in the game that we love and move forward with partnerships in film, television, and digital games, that risk is simply too great to ignore. The new OGL will contain provisions to address that risk, but we will do it without a license back and without suggesting we have rights to the content you create. Your ideas and imagination are what makes this game special, and that belongs to you.

A couple of last thoughts. First, we won't be able to release the new OGL today, because we need to make sure we get it right, but it is coming. Second, you're going to hear people say that they won, and we lost because making your voices heard forced us to change our plans. Those people will only be half right. They won—and so did we.

Our plan was always to solicit the input of our community before any update to the OGL; the drafts you've seen were attempting to do just that. We want to always delight fans and create experiences together that everyone loves. We realize we did not do that this time and we are sorry for that. Our goal was to get exactly the type of feedback on which provisions worked and which did not–which we ultimately got from you. Any change this major could only have been done well if we were willing to take that feedback, no matter how it was provided–so we are. Thank you for caring enough to let us know what works and what doesn't, what you need and what scares you. Without knowing that, we can't do our part to make the new OGL match our principles. Finally, we'd appreciate the chance to make this right. We love D&D's devoted players and the creators who take them on so many incredible adventures. We won't let you down.
And Paizo's ORC announcement:
For the last several weeks, as rumors of Wizards of the Coast's new version of the Open Game License began circulating among publishers and on social media, gamers across the world have been asking what Paizo plans to do in light of concerns regarding Wizards of the Coast's rumored plan to de-authorize the existing OGL 1.0(a). We have been awaiting further information, hoping that Wizards would realize that, for more than 20 years, the OGL has been a mutually beneficial license which should not–and cannot–be revoked. While we continue to await an answer from Wizards, we strongly feel that Paizo can no longer delay making our own feelings about the importance of Open Gaming a part of the public discussion.

We believe that any interpretation that the OGL 1.0 or 1.0(a) were intended to be revocable or able to be deauthorized is incorrect, and with good reason.

We were there.

Paizo owner Lisa Stevens and Paizo president Jim Butler were leaders on the Dungeons & Dragons team at Wizards at the time. Brian Lewis, co-founder of Azora Law, the intellectual property law firm that Paizo uses, was the attorney at Wizards who came up with the legal framework for the OGL itself. Paizo has also worked very closely on OGL-related issues with Ryan Dancey, the visionary who conceived the OGL in the first place.

Paizo does not believe that the OGL 1.0a can be "deauthorized," ever. While we are prepared to argue that point in a court of law if need be, we don't want to have to do that, and we know that many of our fellow publishers are not in a position to do so.

We have no interest whatsoever in Wizards' new OGL. Instead, we have a plan that we believe will irrevocably and unquestionably keep alive the spirit of the Open Game License.

As Paizo has evolved, the parts of the OGL that we ourselves value have changed. When we needed to quickly bring out Pathfinder First Edition to continue publishing our popular monthly adventures back in 2008, using Wizards' language was important and expeditious. But in our non-RPG products, including our Pathfinder Tales novels, the Pathfinder Adventure Card Game, and others, we shifted our focus away from D&D tropes to lean harder into ideas from our own writers. By the time we went to work on Pathfinder Second Edition, Wizards of the Coast's Open Game Content was significantly less important to us, and so our designers and developers wrote the new edition without using Wizards' copyrighted expressions of any game mechanics. While we still published it under the OGL, the reason was no longer to allow Paizo to use Wizards' expressions, but to allow other companies to use our expressions.

We believe, as we always have, that open gaming makes games better, improves profitability for all involved, and enriches the community of gamers who participate in this amazing hobby. And so we invite gamers from around the world to join us as we begin the next great chapter of open gaming with the release of a new open, perpetual, and irrevocable Open RPG Creative License (ORC).

The new Open RPG Creative License will be built system agnostic for independent game publishers under the legal guidance of Azora Law, an intellectual property law firm that represents Paizo and several other game publishers. Paizo will pay for this legal work. We invite game publishers worldwide to join us in support of this system-agnostic license that allows all games to provide their own unique open rules reference documents that open up their individual game systems to the world. To join the effort and provide feedback on the drafts of this license, please sign up by using this form.

In addition to Paizo, Kobold Press, Chaosium, Green Ronin, Legendary Games, Rogue Genius Games, and a growing list of publishers have already agreed to participate in the Open RPG Creative License, and in the coming days we hope and expect to add substantially to this group.

The ORC will not be owned by Paizo, nor will it be owned by any company who makes money publishing RPGs. Azora Law's ownership of the process and stewardship should provide a safe harbor against any company being bought, sold, or changing management in the future and attempting to rescind rights or nullify sections of the license. Ultimately, we plan to find a nonprofit with a history of open source values to own this license (such as the Linux Foundation).

Of course, Paizo plans to continue publishing Pathfinder and Starfinder, even as we move away from the Open Gaming License. Since months' worth of products are still at the printer, you'll see the familiar OGL 1.0(a) in the back of our products for a while yet. While the Open RPG Creative License is being finalized, we'll be printing Pathfinder and Starfinder products without any license, and we'll add the finished license to those products when the new license is complete.

We hope that you will continue to support Paizo and other game publishers in this difficult time for the entire hobby. You can do your part by supporting the many companies that have provided content under the OGL. Support Pathfinder and Starfinder by visiting your local game store, subscribing to Pathfinder and Starfinder, or taking advantage of discount code OpenGaming during checkout for 25% off your purchase of the Core Rulebook, Core Rulebook Pocket Edition, or Pathfinder Beginner Box. Support Kobold Press, Green Ronin, Legendary Games, Roll for Combat, Rogue Genius Games, and other publishers working to preserve a prosperous future for Open Gaming that is both perpetual AND irrevocable.

We'll be there at your side. You can count on us not to go back on our word.

Forever.

–Paizo Inc