Hits: 389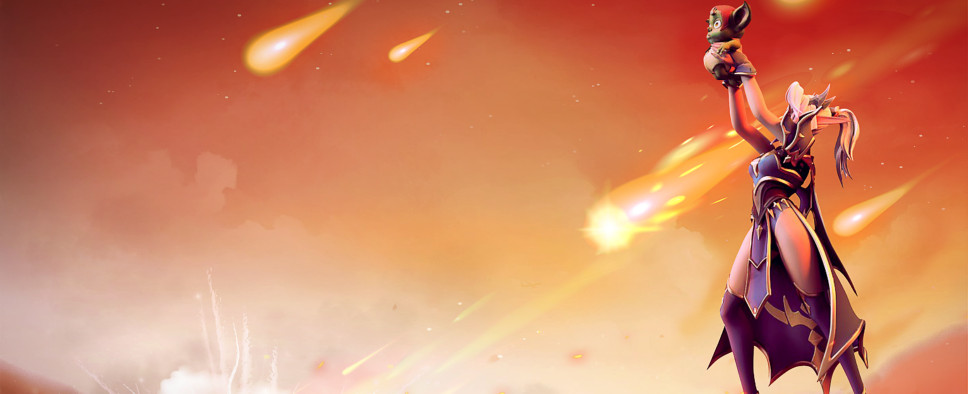 Originally announced last year, Realmforge Studios and Kalypso Media's humorous dungeon sim Dungeons 4 is currently scheduled for a 2023 release. Promising an expanded bestiary, larger dungeons, and a fresh expansive campaign, this might just be the game to take care of all your immediate Dungeon Keeper needs.
And if you can't wait to start bossing your minions around, according to this Steam announcement, you can now sign up for the game's closed beta test that will be taking place between January 24, 2023 and February 7, 2023.
Here's more on that:
The Absolute Evil Seeks Wicked Recruits for Dungeons 4 Beta

Kalypso Media announce closed beta for dastardly dungeon management sim

The closed beta will run on the Microsoft Store and Steam from the 24th of January to the 7th of February with applications now live for aspiring vindictive villains. A select number of lucky players will join the Absolute Evil, where they will have an exclusive first look at what it takes to destroy the overworld and be rid of those pesky do-gooders. Including a complete single-player campaign, fans of the franchise can get their hands on the game's newest features, including larger maps and even more corrupt creatures. Feeling despicable?

Sign up here.

The closed Discord Community Hub will be unlocked for selected participants to share their thoughts. Applications close on 15th January.

In Dungeons 4, the Absolute Evil's quest is not yet complete and with Thalya the dark elf sorcerer still by his side, it's time to continue spreading chaos and destruction – this time with Dwarves. In this impending new addition to the popular dungeon management series, players can control even more despicable creatures in even larger dungeons. Raise a devious army of orcs, succubae, zombies and other cruel creatures, all ready to cast corruption across the overworld. Then set your Snots to work on creating your very own sprawling underground dungeon network - just be prepared to compete with the invading Dwarves who have arrived to claim their share of space and supplies. Take on the 20-mission long, fully narrated campaign, or use two-player co-op multiplayer to double the destruction and manage your dungeon with a fellow evil friend. Did we mention the Dwarves?

Do-gooders and benevolent creatures beware, Dungeons 4 will emerge from the darkness in 2023. The forces of evil will not be stopped and it's time to continue your diabolical quest for destruction.