Hits: 341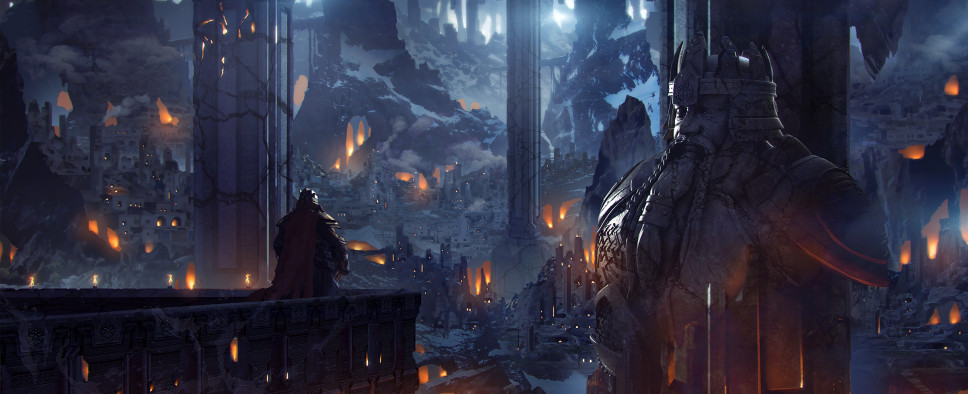 Having released their big Winter Update for Alaloth: Champions of the Four Kingdoms a couple weeks back, the developers over at Gamera Interactive follow it up with this Steam announcement that takes a look back at 2022 and recaps the early stages of the game's early access journey.
Check it out:
Hello Champions!

As the year comes to a close, we wanted to take a moment to say thank you to our amazing community and players. Your support and enthusiasm for Alaloth has been a constant source of motivation for us, and we are so grateful for your passion. 2022 has been a very though year for us as a team. As you know, we took our game back from our former publisher in May. We were not commenting at time [and we are not commenting this now. of course], but we can say that we are happy to be here today, considering how much we've risked as a company since fall 2021 to the first half of the year. We survived this somehow, as we survived the pandemic and many other issues completely out of our control we had to deal with during the development. We have been forced to release during the summer, squeezing activities that usually take months, to position a product on the market in just a couple of weeks. We kept our vision alive, we've worked hard, we drafted a new plan and rushed to avoid wasting years of blood and tears because of a combo of happenings that would have probably killed any other indie team around. And the most important thing is that we are proud of the work we've done.

Alaloth is a big game, way bigger than the one we had in mind at the very beginning. This is because while dealing with all the shit we had to deal with, we never stopped to think positive and we never stopped development. We had to listen to people insulting us, we had to read about vaporware and such, we had to suffer in silence, being personally attacked here and there by users [rightfuly] asking things without getting answers we were not able to provide. Not the darkest moment of the last years, just because we had to deal with bigger, tragic, things. But as already said, we survived. As we look ahead to the next year, we have some great plans in store for Alaloth and the community. We can't wait to share more details with you in the coming weeks, but rest assured that we are pushing to bring even more exciting content and features to the game, starting from your suggestions and feed. The Winter Update has been the third major update since launch, we delivered about 30 patches to fix stuff, we added contents, features and systems that were not even scheduled, we didn't wipe any save since June 30. No game breaking bugs, hours and hours of contents in, with a ton of player over 100+ hours and others with over 300 hours under their belts. This is not the standard for an indie team. This is not a standard for an Early Access, even for bigger companies. This is our standard: no ovepromise, always answer everyone, always on for our players, always focused on delivering cool stuff for you. We are not even 10 but worth an army. You can bet we'll continuie like this in 2023, it will be fun!

We hope that you have a happy and safe New Year's Eve, and we can't wait to see what the next year has in store for us all! The team will have a short break next week, but a new build will be available in a few days with some last minute fixes we did after the update. We'll be slower than usual here on Steam but you can always reach us on Discord.

Thank you again for your continued support, if you didn't join us in Plamen yet, that's the best moment to get the game, 40% off until January 5!

Share the love and stay tuned!