Hits: 442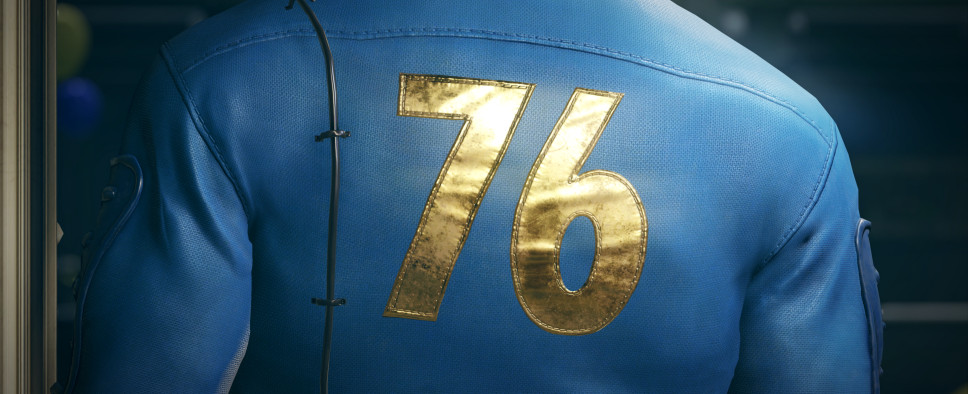 With another successful year of live service behind us, Bethesda has shared this article that looks back at 2022 in the context of Fallout 76. As a result, we're treated to a neat infographic and a list of accomplishments that include releasing the big Expeditions: The Pitt expansion, as well as a number of beefy content updates. There were also new events, progression seasons, assorted gameplay improvements, and more.
Check it out:
Welcome back to Inside the Vault! Fallout 76 has grown significantly over the past year, with players worldwide experiencing all sort of happenings across Appalachia from travelling roadshows to extraterrestrial invasions! As the year ends, we wanted to reflect on those memorable events, updates and improvements that came to Fallout 76 in 2022. Before we begin, we want to first celebrate our community's accomplishments using something we all enjoy: big numbers!

[...]

GOING BEYOND APPALACHIA WITH EXPEDITIONS

This September, Fallout 76 players ventured into entirely new territory with the release of Expeditions: The Pitt. Taking those willing to cross Appalachia's borders into post-nuclear Pittsburgh, Expeditions offer a new way to tackle missions and gain rewards while exploring the rusted, dire streets of The Pitt – a location first introduced to Fallout fans in Fallout 3.

The Expeditions update also transformed Whitespring Resort into Whitespring Refuge, a revamped hub for players for both seasoned and brand-new players alike to participate in Daily Quests, random encounters and crafting/buying essential items. Of course, the Responders who rebuilt the place are also your main point of contact for starting Expeditions into The Pitt, once you're feeling adequately levelled, geared and fueled up.

SHAKING THINGS UP WITH ALL-NEW EVENTS AND UPDATES

Appalachia doesn't stay the same for long. This year marked some notable events and updates that offered Fallout 76 players even more ways to play, explore, fight and build their way.

Invaders from Beyond

Kicking off the year was our spring update, offering an out-of-this-world Seasonal Event in the form of Invaders from Beyond: a battle to save Appalachia from an invading interplanetary force!

Test Your Metal

Sparks flew during Fallout 76's big summer update, adding three new Public Events including the titular Test Your Metal event!

Don your best gear and scrap with gladiatorial robots, or perhaps help a settling group fend off a Super Mutant attack in the Eviction Notice event. Finally, party away at the Moonshine Jamboree event – so long as you're willing to chip in a little help to get things set up, of course.

Nuka-World on Tour

Just released this month, the latest update for Fallout 76 brought the most refreshing sideshow on Earth to Appalachia! With Nuka-World on Tour, players can visit an all-new carnival complete with games to play and special attractions in the form of three Public Events! Stage an old-timey stagecoach robbery in Wild West Showdown, test your luck (or grit) in Spin the Wheel and take a romantic-and-not-at-all-deadly stroll down the Tunnel of Love.

Nuka-World on Tour also includes the Nuka-Cade, where players can play carnival games in exchange for rewards, including their own games to play at their C.A.M.P.! Those looking for bigger – well, biggest – game can also take on the Ultracite Titan, an all-new Region Boss (and the largest featured in Fallout 76 to date!)

ENHANCING THE GAME FURTHER

That's not all! This past year included quality-of-life features designed to make the game even more fun to play. Working with valuable feedback from our community, just some of the major improvements added to the game this year included Corpse Hightlighting and Local Looting. This allowed players to easily spot enemies they've defeated as well as loot multiple foes at once, making it easier than ever to reap your hard-earned rewards from battle.

Another exciting addition added with our recent Nuka-World on Tour update was something the community really clamored for: free camera controls for building. Now, players can toggle a button while assembling their C.A.M.P. to freely move the camera about their construction space, offering ease and versatility for both Appalachia's amateur and expert builders.

SEASONS, SEASONS, SEASONS!

Alongside each major seasonal update for Fallout 76 came, well, a new Season! We were excited to bring a variety of themes to this year's Seasons, from the Vault-Tec takeover of A Better Life Underground (brought to you by Abraxo!) to the eerie & mysterious wilderness of Heart of Steel: A Dread Island Tale!

Some Seasons also let players unlock cosmetics and other rewards that tied into our major updates, such as The City of Steel and Nuka-World for Expeditions: The Pitt and Nuka-World on Tour, respectively.

Nuka-World, our latest Season, is still ongoing so don't wait, jump into Fallout 76 today and rack up that S.C.O.R.E. to earn fantastic, fizzy rewards today!

CELEBRATING 25 YEARS OF FALLOUT

This wasn't just another big year for Fallout 76 – 2022 marked the 25th anniversary of the entire franchise! In addition to a month-long celebration of the games, including a retrospective series on the franchise, we also brought the anniversary party to Fallout 76 with in-game events and promotions for fans to enjoy.

It's been an amazing 12 months for Fallout 76 and we have you, the millions of players who have made the game their home away from home in 2022, to thank for it. We can't wait to share with you soon what the next year brings for the game - and for those yet to emerge from their Vault, you can play Fallout 76, today on PC, Xbox One, Xbox Series X|S, Xbox Game Pass and PlayStation 4. We'll see you in Appalachia next year!