Hits: 560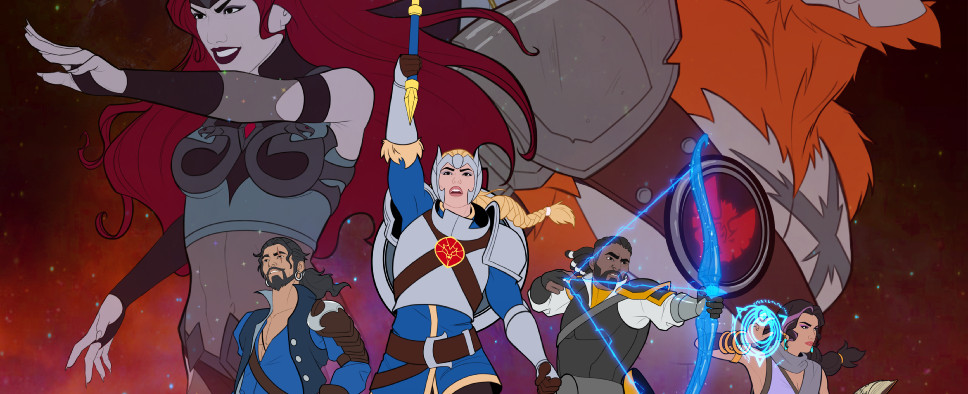 Beamdog's project director Luke Rideout introduces us to this year's final early access update for the studio's roguelite adventure MythForce. The update features a number of new difficulty modes, some assorted bug fixes, and a set of winter skins.
You'll find the patch notes by following the link above. And here's a quick overview of the new stuff:
CONTENT UPDATE 10: "ESCALATE"

Happy December, friends! Project Director Luke here with the last content update for 2022, "Escalate." Thank you all for playing and enjoying MythForce in 2022. I hope you're all looking forward to the updates coming in the new year.

In today's update, if you've been playing the PTR, you'll already recognize the new difficulty settings feature—we already demoed the easy modes. In this release, we are also giving those of you who have mastered the game in Standard difficulty something to crack your teeth on. "Mythic" difficulty modes increase the difficulty of the game and also add a curse to your session, an additional challenge that tests your adaptability. For example, Battle Scars reduces your maximum HP when hit, and Gambler's Delight replaces all non-resurrection shrines with discounted gambler's portals.

Along with the brand-new difficulty modes, we are also releasing a set of holiday skins that are sure to light up your cold winters battling through Deadalus's minions. And what's a holiday without a little celebration? Start a spontaneous dance party at any time with a set of new dance emotes, all now available from the Eldryth Emporium.

Check out the notes below for more details.