Hits: 633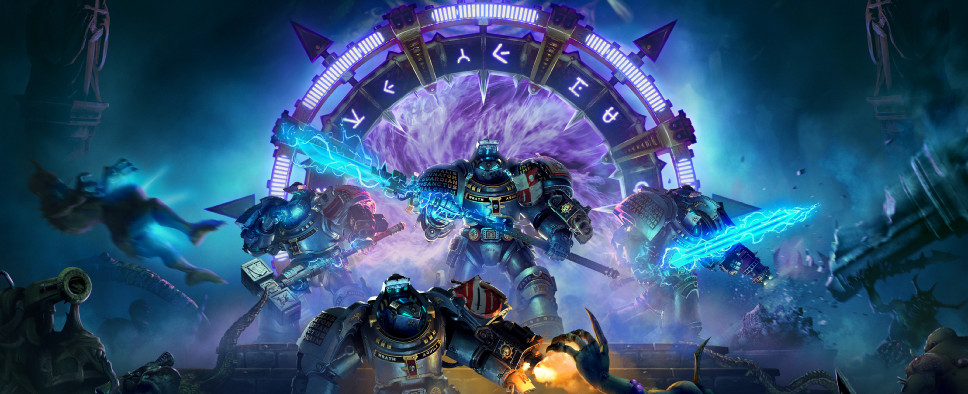 The upcoming Duty Eternal expansion for Complex Games' Warhammer 40,000: Chaos Gate - Daemonhunters will be adding playable Dreadnoughts and Techmarines. And as such, we're now invited to check out a couple of quick spotlight videos introducing us to these new classes.
Here's what you can expect from Daemonhunters' Venerable Dreadnoughts:
And here's a quick look at the Techmarine:
Ave Imperator, Force Commander!

Ensuing the declaration of Warhammer 40,000: Chaos Gate - Daemonhunters - Duty Eternal announced this week, the formidable Venerable Dreadnought is at the ready to step forth as reinforcement.

No grievous injury can stop a Grey Knight from carrying out their duty...

COMMAND THE DREADNOUGHT

Bring fear and fury from your thunderous Venerable Dreadnought, a combat walker of legend.
Customise with an array of awesome weaponry to become war incarnate.
Fallen Grey Knights can take up the mantle of Venerable Dreadnought pilot and fight on in the name of the Emperor.

[...]

Ave Imperator, Force Commander!

Introducing a new class – the Techmarine. Learn more about the Omnissiah's greatest warrior-smith!

UNLEASH THE TECHMARINE

Invoke the Machine God with the all-new Techmarine class and greatly expand your tactical options.

These fierce warrior-smiths are machine masters, bringing with them a diverse cadre of Combat Servitors to aid their battle brothers, such as armour-breaking Breachers, to long-range, area-of-effect damaging Bombards.