Hits: 1240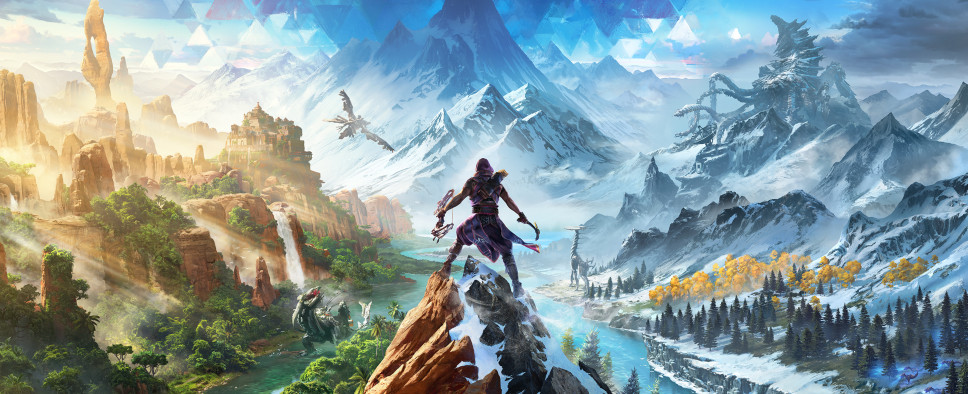 If you'd like to experience what some people consider the future of gaming, and being a disembodied pair of hands doesn't bother you, then you should direct your attention to Horizon: Call of the Mountain, Guerrilla Games' PlayStation VR2 exclusive spin-off.
With the game scheduled to go live on February 22, 2023, you can now pre-order a copy together with the actual hardware required to play it from the PlayStation Store for a cool $599.99.
Here's the official pre-order trailer:
And an extended announcement trailer from a few months back:
Some additional details:
Ready to step into the adventure? Horizon Call of the Mountain, created exclusively for PlayStation®VR2, is launching on 22 February 2023! We're thrilled to share this news with you all, and it's been fantastic to see the reactions to our new trailer.

In Horizon Call of the Mountain, you step into the shoes (and put on the gloves) of Ryas, a former Shadow Carja Warrior searching for redemption. Haunted by a difficult past and scouted for a dangerous task, Ryas has been offered freedom only in exchange for investigating a new threat to the Sundom. A master at climbing and archery, he will need to utilize all of his skills to survive the perilous journey for answers.

New and old Horizon characters, including Aloy herself, will cross paths with Ryas to aid him in his quest to uncover the secret threat. Being equipped for any situation is vital to Ryas' success, and throughout Horizon Call of the Mountain you'll come across weapons and tools you'll need to master to survive against the mighty machines you'll meet along the way.

To experience Horizon Call of the Mountain, the PlayStation®VR2 hardware is required. You can purchase the PlayStation VR2 Horizon Call of the Mountain bundle via the PlayStation Store. The Horizon Call of the Mountain standalone game is also available to purchase via the PlayStation Store.

Horizon Call of the Mountain has been proudly developed together with the talented team at Firesprite. We're excited to welcome VR fans into the Horizon community.