Hits: 301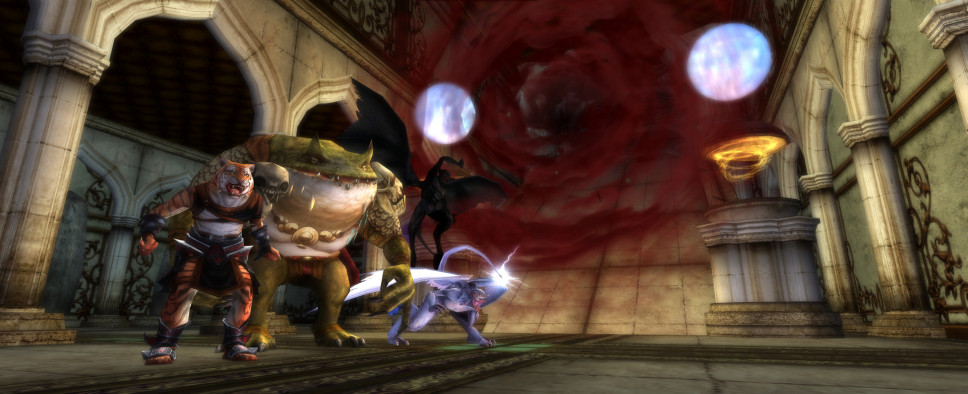 Grip of the Hidden Hand is the title of the latest Dungeons & Dragons Online update that introduces a new adventure pack continuing the story of the Planar Eyes, as well as a series of gameplay changes. The latter include a new Imbue system and an overhaul of the game's approach to hit points.
Here's a couple of excerpts from the rather extensive patch notes:
Of Special Note:

New Quest Pack: Grip of the Hidden Hand

The story of the Planar Eyes continues in a new quest pack - FREE to VIPs! Finish collecting the Planar Eyes for Morgrave University for a wealthy benefactor before the Cult of the Hidden Hand meddles in your plans. This new adventure pack offers five new quests for levels 16 in Heroic and 33 in Legendary! Visit the Lower Quad of Morgrave University, which can be accessed via the Sharn Clifftop Tower District, to get started!

News and Notes:

Gameplay Changes:

Imbue Update

An Imbue is a new type of toggle in DDO that adds extra damage to your attacks. This extra damage can be specific to certain weapon types, certain combat styles, or it can also be focused on melee or ranged.
Imbues scale their damage with bonus Imbue Dice, although Imbues can also scale with things like Melee or Ranged Power.
You can only have one Imbue active at a time. Turning on a new Imbue will turn the existing Imbue off.
Many former procs from existing abilities in class enhancement trees have been changed to Imbues. Benefits that previously boosted proc damage now generally boost Imbue dice.

[...]

Hit Points

Changes have been made to hit points in classes and enhancement trees with Update 57 to better support newer players and melee character builds in heroic level game play. This includes changes to Class hit dice, updating how heroic durability functions, and much more.