Hits: 496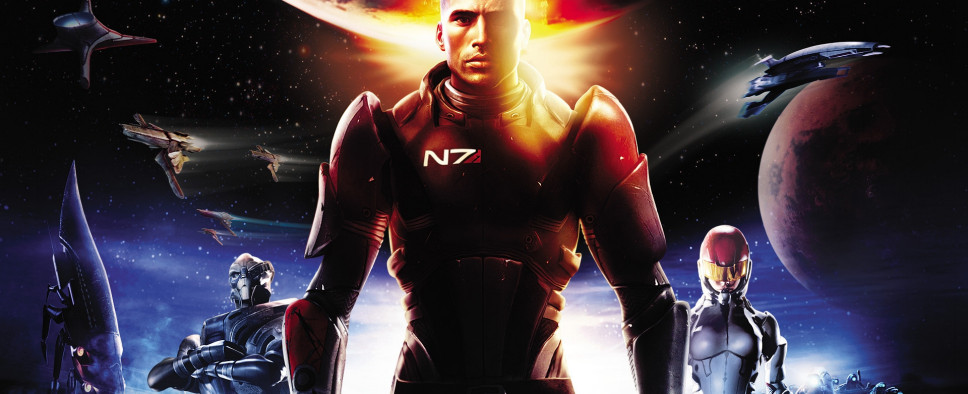 For this year's N7 Day, BioWare reminds us that a new game in the Mass Effect series is currently going through pre-production and introduces us to some of the team members. We're then told about a cross-promotion with The Sims 4, get directed to some merch shops, and are treated to a cryptic transmission. The latter, according to this PC Gamer article, was decoded as a message from Liara T'Soni.
So, here's a couple of introductory paragraphs and you take it from there:
Greetings from across the stars!

Today marks our annual celebration of you—the Commanders and Pathfinders who've made such a celebration possible. Happy N7 Day!

Since we last spoke about the next Mass Effect™ game, pre-production development has been proceeding very well. The team, comprised of Mass Effect franchise veterans as well as some amazing new additions to BioWare™, has grown steadily! They've been hard at work crafting new characters and locations that you'll love, as well as revisiting many that you'll remember.

This year, we wanted you to meet some of the people leading that work, so we're putting a spotlight on four of the team's leads for you to get to know a little better. With every game we make, pairing new talent with veteran developers has provided us with fresh perspectives and ideas, not to mention skills and experiences built from across the industry. Allow us to introduce to you Mike, Danielle, Mary, and Parrish!

[...]

One day, when we're ready, we'll have more to share on the next Mass Effect, so thank you for being a part of this journey with us. It's exceptionally exciting for the team and we'd love to continue sharing glimpses of what we're working on with you in the future. And, on today of all days, we also want to honor the legacy that got us here. Millions of you have now experienced Mass Effect Legendary Edition, as returning players or for the first time. It means the world to us to see you enjoy our games and become part of this story.

Whether you've donned the N7 since the beginning, are planning to someday soon, or anything in between, it's a privilege to see you wear it.