Hits: 599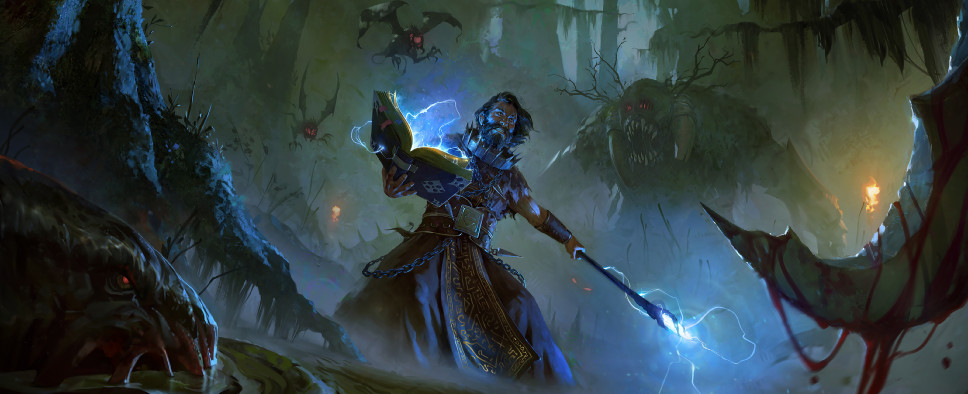 Those of you following the ongoing development of Slipgate Ironworks' first-person shooter with some puzzles and RPG elements GRAVEN should be pleased to learn that the game has recently received its third early access update. As a result, we now have a new area to explore, an extra side quest, new enemies, items, and even some Halloween decorations.
Here's a trailer for this update:
And a quick overview of its content:
Greetings GRAVEN fans,

We are getting closer to full launch, but we wanted to get one last big update out for our awesome community. The spookiest season of the year was a clear choice, so we have prepared some new features perfect for Halloween:

A new area - the winding, flooded repository beneath the Library of Cruxfirth
A new side quest to unravel
New pickups and breakables
A devious new enemy - Skeleton Sapper
New traps and secret areas
Phantoms!
Pumpkins!