Hits: 368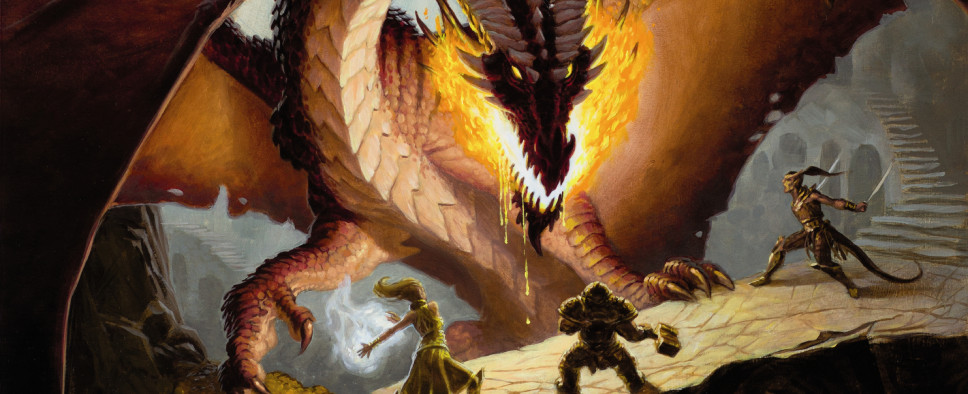 Way back in 2012, there was an attempt to produce a documentary celebrating Dungeons & Dragons through the magic of Kickstarter. The idea was to release it around the game's 40th anniversary in 2014. But now, 10 years later and with little to show for it, we get this update directing us to a Hollywood Reporter article that lets us know that Hasbro will be taking over the project as we approach D&D's 50th anniversary.
There's also this follow-up update that shares some extra details:
Hello everyone,

In my haste to share good news, I left out some information in my last post that you all wanted. So I'm writing to say you were heard and I apologize for not putting it all down at once. I was excited to share the news with you during a grueling work week and didn't fully consider the surprise and questions the post would cause.

I'm happy to see that the vast majority of you see this as we do; a big win for the project.

I hope the below answers your questions as the film goes to its new home.

There have been several groups interested in the film over the years, but Kyle, Joe and Nick stood out for several reasons. One reason is they understood the Kickstarter aspect of this film. The first thing we discussed was how to fulfill the original backers.

So, while this will be in the hands of eOne, Hasbro and the distributor, I have done everything I can to protect the backers and what you'll receive for your contribution. So for example, credits, from "Thank you" to Executive Producer, should port over to this film.

A lot has changed since the time of DVDs. While I'll have no control over where and how this film is distributed, I've done everything I can to make sure that distribution of a version will happen to the backers who paid for a copy.

While this may not be perfect, It's a huge win. My drive to finish the project was hindered by what happened over the last ten years, yet I wanted to finish the film for you. That obligation is something I've always felt.

Kyle and Joe have a love for D&D that out shines the others who wanted the film. The story they want to tell is in line with the way we are going to tell it. I feel excited and confident in turning the footage over to them to make the 50th anniversary Dungeons & Dragons film.

You helped make this happen. I cannot thank you enough.