Hits: 359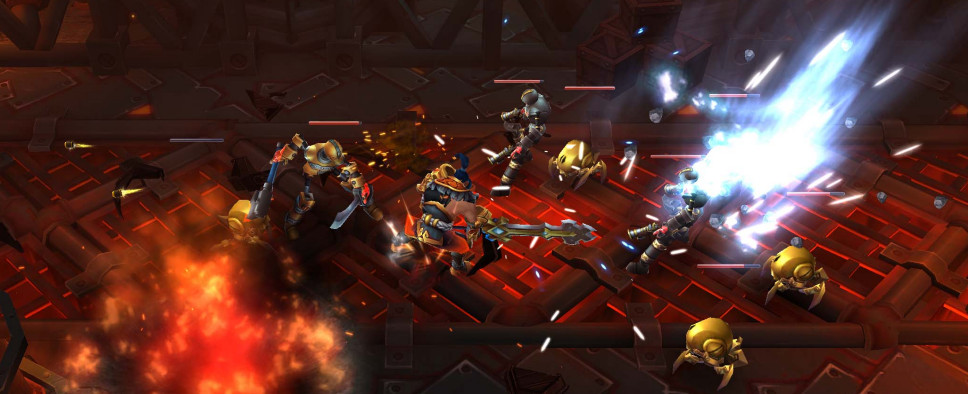 Torchlight: Infinite, the latest attempt to bring the action-RPG series to mobile devices, has entered open beta, which is currently being positioned as the game's early access release. Developed by a Chinese team with guidance from David Brevik, the project features 6 unique heroes, over 250 skills, and 3 story chapters with varying difficulty levels.
Here's more on that:
Dear Torchlight Hunters,

Torchlight: Infinite's open beta begins at 10:00 (UTC+8) on October 12th!

The power of Ember has continued to drive the technology of Leptis to new heights at rapid speed. But every coin has two sides. Aember, a substance that devours all living things, started to appear when the power of Ember was used up, and Aemberons spawned from the Aember, plunging Leptis into a crisis.

Join us in Torchlight and collect Sparks with your Crow partner to banish the Aember and Aemberons!

Torchlight: Infinite is a loot-based ARPG with lots of great loot to be found in the game. By choosing different traits, skills, talents, and gear, Hunters can create builds with different fighting styles and challenge powerful bosses to obtain a variety of loot. In addition to enhancing Hunters' combat ability, loot can also be traded with other Hunters for resources.

The following content will be available in this open beta:

6 unique heroes with a total of 9 Hero Traits.
24 Talent Panels, more than 250 skills, and more than 250 Legendary gears that can be equipped in various combinations.
3 Main Story chapters with completely different landscapes: Travel from the Dwarven Mine to the Gobi Desert, and from the glorious capital to remote tribes...While contending with various forces, Hunters will witness the struggle of the dwarves, the filthy side of the church, and the regime change of the Ichi Kingdom.
8 vertical difficulty levels, spanning 5 areas, random stage configuration, and the strategically fun Netherrealm Challenge.
Incoming Dark Surge season gameplay: Banish Aemberons from your body and craft Legendary gears with Corrosion Crafting to break through the limits!
And the early access FAQ:
Why Early Access?

"Torchlight: Infinite is a game that supports cross-play between mobile and PC. And due to a multitude of PC-based optimizations that are still being carried out, we need more time to develop the PC version."

Approximately how long will this game be in Early Access?

"That's hard to say. Our PC resources are relatively limited, and an official announcement will be made once we are satisfied with the results."

How is the full version planned to differ from the Early Access version?

"We hope to release a full version that includes even more content and optimization like better localization, hero balancing, PC client optimization with highly customizable settings, multiplayer modes, more voiced content, a greater variety of hero skills and apparel, etc."

What is the current state of the Early Access version?

"At present, the game includes a 10-hour main story and infinitely repeatable late-game dungeons."

Will the game be priced differently during and after Early Access?

"Torchlight: Infinite is a free-to-play game with in-game purchases, and this will not change in the future."

How are you planning on involving the Community in your development process?

"We will be focusing on using methods like surveys and community feedback to collect your opinion and suggestions, so please do leave us your comments in our Discord or Steam communities."